New Music show (today)
SIGN OF LIES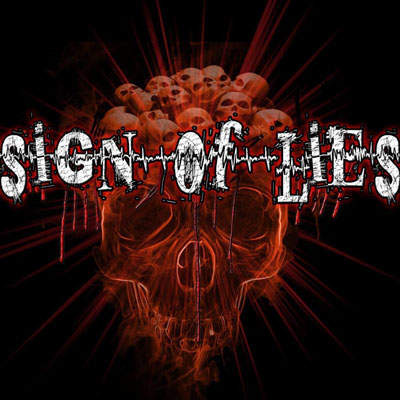 - "Rev It Up", "Sorrow"
We are Sign Of Lies !! We are based out of Oklahoma City and Trying to get our music heard around the world. As of now we are planning a self support tour this summer after our show with STRYPER on the 30th of June. Sign Of Lies was formed by Now 17year old Guitarist Arik because he didn't want to play other people's music and had dreams of his own. With his Co-conspirator Jesse on Bass and Tanner on vocals they have set the ground work to be a positive
force in the music scene. Their high energy and charismatic performance on stage sets the bar. As for now you be the judge .


Notes for the artist: This page will always be here under your name in "Featured Artists"
You can always send us an updated Bio using 'CONTACT' on Menu at the top of page

The "Next Play" is a pretty accurate estimate. The Rotation is currently 40-45 days due to the huge number of submitted songs. You can always change it to Rotate in 1 day with only $1 donation. Click "Promote and Donate" on the menu, at the top of the page, for more info.