New Music show (today)
Tom Mitchell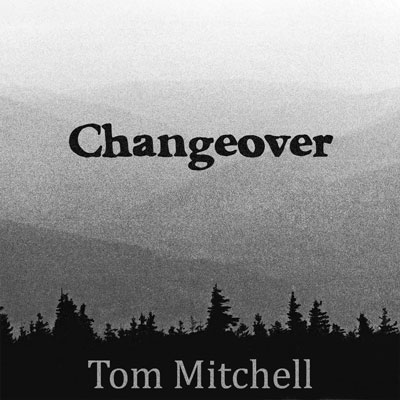 - "Changeover"
"...THERE'S SOME GENUINE MUSICAL MUSCLE AT WORK..." (FOLKWORDS)
Tom's first musical experience came two months before he was born, during Genesis' Abacab tour of 1981-2.
His parents attended their gig at the NEC in Birmingham, and the response Tom's foetus made to Phil Collins' ovary-shuddering bass drum was rhythmic enough to convince his mother that a future in music was surely his.
Music was always playing in the Mitchell household, and the soundtrack to Tom's early years consisted of more Genesis as well as plenty of Pink Floyd, Moody Blues, Dire Straits, Beatles and U2. Plonked in front of a piano at 7 before discovering his true calling on guitar at the age of 11, it was Mark Knopfler's finger-based guitar style that really struck a chord with Tom as he begun learning his craft and he has never looked back.
Playing in various covers bands at school in Cornwall and then at university in Cheltenham, Tom wrote his first song at 15 but spent much of this formative time shut away developing his intricate and melodic guitar style - now instantly recognisable amongst fans and critics. One of the first beneficiaries of his services was Welsh songstress Duffy, who Tom worked with and accompanied on some memorable gigs across 2006/7. He then spent the next few years building up his name and reputation even further, performing across the country with the likes of the Cadbury Sisters, Juey and John Madden.
In early 2013 and at the age of 31, Tom's voice finally broke so he decided to start singing. This prompted him to go it alone musically for the first time and he began writing and performing the songs for his debut solo album 'New World', a folky and atmospheric record which was released to critical acclaim that July.
Since then Tom has continued to work hard. His song 'Michael's Garden' was used by Pandora Jewellery to advertise one of their ranges in 2014, and this was swiftly followed by the release of the acclaimed EP 'Things That I Need To Undo'. Recent high-profile support slots for Mark Morriss (the Bluetones), Mikky Ekko, Winter Mountain and John Murry have solidified Tom's position as one to watch for 2015.

Notes for the artist: This page will always be here under your name in "Featured Artists"
You can always send us an updated Bio using 'CONTACT' on Menu at the top of page

The "Next Play" is a pretty accurate estimate. The Rotation is currently 40-45 days due to the huge number of submitted songs. You can always change it to Rotate in 1 day with only $1 donation. Click "Promote and Donate" on the menu, at the top of the page, for more info.