New Music show (today)
F & L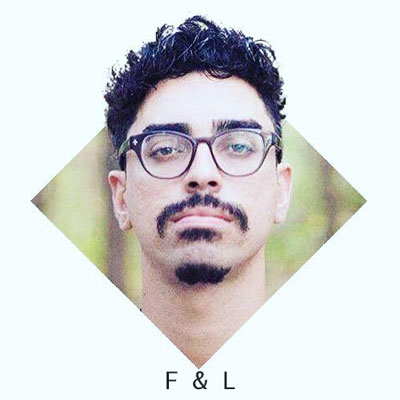 - "The Love"
F & L is a band/music production company founded by Jeremy Seth Colon in May 2014 in Bayamon, Puerto Rico. After being fired from his regular day job, an existential crisis was set loose like wildfire threatening the faint hearted. But Jeremy has never been the type to quit or be intimidated by anyone or any situation life throws at him, no matter how hot it may get. He proceeded to dig deep and really work on the one thing he knew how to do well; make music. Jeremy not only is an excellent composer, he plays all the major instruments needed to make any type of music. From writing lyrics, playing the drums, bass, guitars, keyboards and singing, Jeremy could be a band all by himself. The crisis was the catalyst to awaken a sleeping giant. It was then that he realized all he needed was a studio (which he built from scratch in his living room) and the skills of being an audio engineer (which he also learned from scratch). Jeremy
faced the challenge head on like a boss and continues to push himself to the limits of making great music.
It all started with rock and roll. Some old alt rock band playing in the living room when he was around 8 years old, that sound did something he had never felt before. It awoke a fire that took hold since that day. From percussion to drums, to the guitar, bass and keyboards, most of his teen years were dedicated to finding the particular sound of each instrument through technique and style. Greatly influenced by bands like Incubus, The red hot chili peppers, The Dave Mathews Band, Young The Giant, They all marked Jeremy in foundational ways to give him the tools necessary for his unique style.
It wasn't until his late teens into early 20's that he discovered he was not just a drummer at heart who knew how to play all the major instruments, but was more of an architect. He knew how to build music, how to make landscapes of sound through instruments. Jeremy was part of 2 bands growing up, playing local shows and venues.
He also had arranged most of the bands songs by then, recording 2 albums by his direction.
Now, after all the experience of playing in different bands in different instruments, Jeremy decided to start F & L. His vision is to produce a high standard of creative music with a concentration on the indie side of things that marks a profound difference then whats normally heard. A commercial product that appeals to both casual listeners and skilled musicians to entice and empower together both sides of the spectrum, creating a new set of listeners and inspiring a new generation.


Notes for the artist: This page will always be here under your name in "Featured Artists"
You can always send us an updated Bio using 'CONTACT' on Menu at the top of page

The "Next Play" is a pretty accurate estimate. The Rotation is currently 40-45 days due to the huge number of submitted songs. You can always change it to Rotate in 1 day with only $1 donation. Click "Promote and Donate" on the menu, at the top of the page, for more info.