New Music show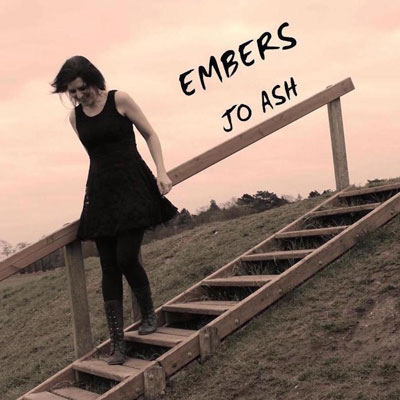 Jo Ash - "Embers"
Embers is the moving new single from singer-songwriter Jo Ash. It captures the essence of her music, pulling you into her lyrical world and enveloping you with her expressive piano and impassioned vocals.
Jo, a driven and focused musician, has previously released Lucid Dreams (EP, 2014) and Locked In (EP, 2015).
Often described as a captivating performer she also fronts rock band Derecho.
Previous and upcoming notable shows - as a solo performer or with Derecho - include Strawberry Fair, Willow Festival, 100 Club and the Cambridge Rock Festival.
Embers will be released for digital download on 16th July 2016 and all proceeds received will be donated to MacMillan Cancer Support.
More at the website.


Notes for the artist: This page will always be here under your name in "Featured Artists"
You can always send us an updated Bio using 'CONTACT' on Menu at the top of page

The "Next Play" is a pretty accurate estimate. The Rotation is currently 40-45 days due to the huge number of submitted songs. You can always change it to Rotate in 1 day with only $1 donation. Click "Promote and Donate" on the menu, at the top of the page, for more info.