New Music show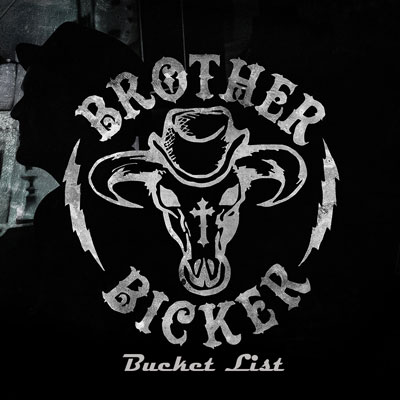 Brother Bicker - "Big Island Love"
Growing up as a child of the '80s, Brother Bicker (aka Jeremy Hrdlicka) was weaned on one hit wonders, new wave and hair metal. Music was always a hugely important to him, but he never had the time or the confidence to write and play music until later in life. He taught himself some chords and wrote his first song at the age of 30, while staying home after the birth of his first, of two sons. His music eventually expanded from campfires and house parties into the blossoming Calgary music scene, playing open mikes and gigs around town in his signature hat. He is learning as much as he can about the craft of song-writing and performing with the hope of eventually quitting his day job.
His original songs marry elements of classic rock, grunge, punk, folk with his western roots and a subtle sense of humour, resulting in a style that is not easily classified, but just as at home at a rock club or a cowboy bar as it is at a singer-songwriter night or chilling out on a long road trip.


Notes for the artist: This page will always be here under your name in "Featured Artists"
You can always send us an updated Bio using 'CONTACT' on Menu at the top of page

The "Next Play" is a pretty accurate estimate. The Rotation is currently 40-45 days due to the huge number of submitted songs. You can always change it to Rotate in 1 day with only $1 donation. Click "Promote and Donate" on the menu, at the top of the page, for more info.