New Music show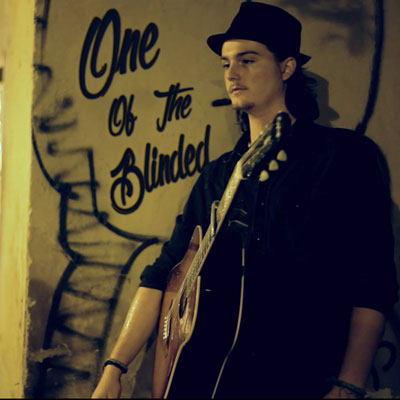 One of The Blinded- "Believe"
One of The Blinded is the solo project of the young musician Dan Bagnoli from Benidorm based in Madrid who is taking his music career playing and composing his own lyrics and music with a folk, blues and country style since five years ago.
Introducing his first album, you can follow his music at:
https://oneoftheblinded.bandcamp.com/
https://www.facebook.com/OneofTheBlinded
Daniel Bagnoli, son of an english mother and italian father, plays the guitar and sings in english since he basically born, learning from his musician father and growing up into his first and recently grunge band 'The Blinded', this way, his solo project is called 'One of The Blinded'. He's just a very talented man with his guitar.
Notes for the artist: This page will always be here under your name in "Featured Artists"
You can always send us an updated Bio using 'CONTACT' on Menu at the top of page.