New Music show
The Aultones - "Dice In The Hand"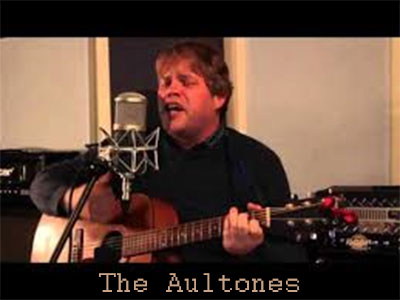 Born in Carshalton, Made in Beddington. Nick Higton is a Singer/Songwriter born in Carshalton, April 2nd 1976. Influenced first by the music of The Beatles, Buddy Holly, John Barry, Guns n' Roses, Nirvana and then the Britpop explosion in the 1990's spearheaded by Oasis. Other strong musical influences include Beatles Solo, Paul Weller, Bruce Springsteen, Nick Drake, Pink Floyd, Queen, The Who, David Gilmour, Roy Orbison, David Bowie, Chris Helme and Gilby Clarke. He began playing guitar in April 1994 and recorded eight self produced home recorded albums of his own material in the subsequent years.
On November 9th 2015 at Abbey Road Studio's London, Nick co-produced his 14 track debut studio album "Fear Without Progression" within a 10 hour session in Studio Three creating a foot note in Rock n' Roll History.
Nick has performed solo at venues including The Rock Garden London, The Half Moon Putney , Oxford's The Rabbit Hole Festival in 2015 (where he performed both afternoon and evening slots on the acoustic stage), The Secombe Centre Sutton, The Underground Theatre Eastbourne and The Hotel Reco Des Sol in Ibiza.
"Just Looking Forward" from The "Fear Without Progression" Album was played Christmas Eve 2015 on the award winning "Hawksbee and Jacobs" TalkSPORT radio show to a Nationwide and Worldwide listening audience. Croydon Radio added "When The Day Will Come" and "Fear Without Progression" to their playlist in February 2016. Surrey Hills Radio played "Beachcomber" in the 'new music hour' March 2016. "Watch The Waters Run" was added to Croydon Radio's playlist in March 2016 and "This Bond" was the 4th track of The Aultones added in April 2016. In May 2016 "Boomerang" was the 5th track to be added to Croydon Radio's playlist. "Here Comes The Tide" was played on Englefield Country Radio in Leeds, May 2016 and "Beachcomber" was played throughout June on the same station. "Boomerang" was played on London's Nerve Cast Radio show in July 2016.
The "Fear Without Progression" album was released December 24th, 2015.
His desert island single would be "Don't look back in Anger" by Oasis and album "The Beatles" otherwise known as The White Album.
Nick credits the moment he wanted to be a Songwriter when watching Noel Gallagher perform "Talk Tonight" in his acoustic slot on the Oasis VHS Video "Live By The Sea" one day in April 1996.
Aultone is the Domesday Book name for Carshalton, Nick's Home Town.

Notes for the artist: This page will always be here under your name in "Featured Artists"
You can always send us an updated Bio using 'CONTACT' on Menu at the top of page.