New Music show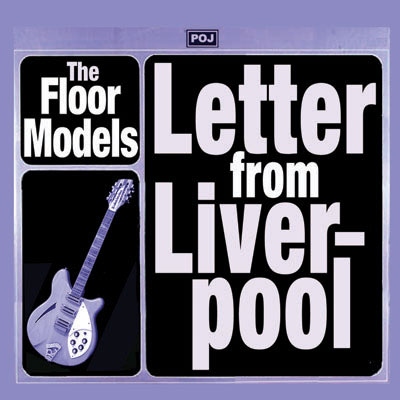 The Floor Models -
"Fade Into Grey", "Sittin' Tight", "Letter From Liverpool", "Spin Cycle"
NOT JUST A BIOGRAPHY, BUT A WAY OF LIFE The Floor Models -- Andy (guitar), Gerry (guitar and vocals), Steve (bass and keyboards), and Glen Bob (drums) -- came together one night at the bar during a Smithereens show in New York's fabled Greenwich Village. Over drinks, they realized that they too shared a love for British Invasion-era pop and the jangly folk-rock of the mid to late 60s. And so - -retreating into a dank basement studio -- they began a musical and recording odessey [it's a Zombies reference, in case you were wondering] that has led them to their new EP -- "Letter From Liverpool." What does it sound like? As if the Beatles, the Byrds, The Monkees and Marshall Crenshaw jammed for a couple of years and then all went off to have dinner. Asked to define the esthetic behind their music, Steve spoke for the band: "We all believe that a Rickenbacker 12-string guitar, well played, is the most beautifully occurring sound in all of nature."

Notes for the artist: This page will always be here under your name in "Featured Artists"
You can always send us an updated Bio using 'CONTACT' on Menu at the top of page.