New Music show
Gashunters - "Questions"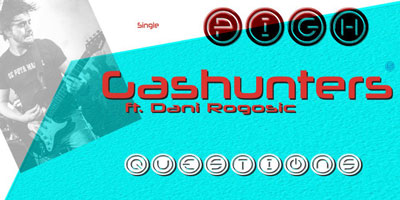 Thanks for playing Gashunters on Lonely Oak Radio !
"Questions" is the new Gashunters single (July 2016), taken from the current album "P I G H" (May 2016), featuring guitarist Dani Rogosic.
Youtube, iTunes, Spotify, Google Play Music, CD Baby
Hope you like it !

Kind regards,
Gashunters
Twitter: @Gashunters
Facebook
Notes for the artist: This page will always be here under your name in "Featured Artists"
You can always send us an updated Bio using 'CONTACT' on Menu at the top of page.