New Music show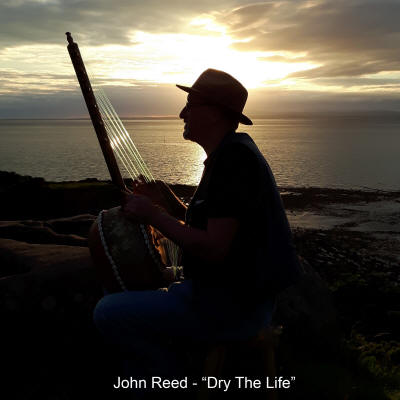 John Reed - "Dry The Life"
In July 2014 John bought a cittern . Less than two years on he completed Moorscape. A guitar player since the age of 15, John was fortunate enough to witness the transformation from progressive rock to punk in 1976. The fusion of folk rock, punk and political protest will continue into his 2017 album The Breeding Ground of Vile, but first there is the Dry The Life EP for 2017. Dry The Life is about world water shortage, with the original song being played on an African instrument called an N'Goni. There are three very different versions of the song on the EP, which moves from the folky feel of the Moorscape album into a more progressive folk phase, superbly backed by The Folded Arms.

About the song: Dry The Life is about world water shortage, and how it is much closer to you than you may think. One in ten people do not have access to clean safe drinking water. And this is 2016?

Notes for the artist: This page will always be here under your name in "Featured Artists"
You can always send us an updated Bio using 'CONTACT' on Menu at the top of page.