New Music show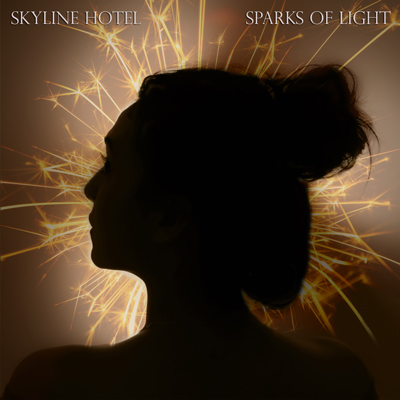 Skyline Hotel - "A Love I Won't Mind"
Skyline Hotel infuses pop/rock with the guitar driven sounds of the '70s and sensitive, emotion-laden feel of the '90s. Born and raised in Rockville, MD, brothers Jeff and Jon Lee shared their passion of crafting songs growing up together. Jon's endearing songwriting reflects on his past while Jeff is a producer and multi-instrumentalist fascinated with drawing emotion out of song. Their unique strengths and differences culminate into the alluring indie pop/rock style of their self-produced EP, Sparks of Light, released on January 19, 2016. The brothers are joined by Zack Be, a unique keyboardist that splits his hands between funky bass lines and walls of keyboard textures, and Alan Slimak, a veteran rock drummer in the DC area. Skyline Hotel has shared the stage with national acts including Zella Day, Kitten, and Hippo Campus.
They're endorsed by DR Strings, remarked as "a perfect pop set up" by No Depresson, "incredibly brilliant...could be played on any radio station across the world" by Stencil Magazine, and possessing "serious pop sensibilities" by the 9:30 Club, and were nominated for "Up-and-Coming Band of the Year" in 2014 by Barebones Entertainment.
Notes for the artist: This page will always be here under your name in "Featured Artists"
You can always send us an updated Bio using 'CONTACT' on Menu at the top of page.