New Music show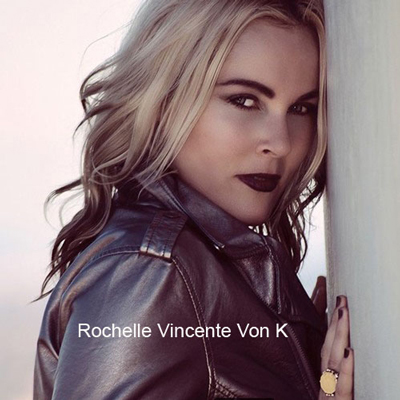 Rochelle Vincente Von K - "Nothing Else Matters", "Outlaws"

Hailing from Australia Rochelle Vincente Von K's early influences of Blondie, David Bowie, Prince, Jeff Buckley helped guide her into the more experimental and pop areas of what she is now doing with her Indie Pop, Rock and even techno sounding music.
Her recent work with Music producer Marc Adamo (Product.01, Tricky, George Michael) is taking her into even more interesting areas of Indie Rock.
Rochelle has past experience in Australian bands and has had international favor with Radio and Club DJ support and sensational reviews, and was first played by the legendary John Peel on Radio One.
Check out songs like "Outlaws," "Deal Me In," "Nothing Else Matters" and "Blazing" for more clues.

Notes for the artist: This page will always be here under your name in "Featured Artists"
You can always send us an updated Bio using 'CONTACT' on Menu at the top of page.