New Music show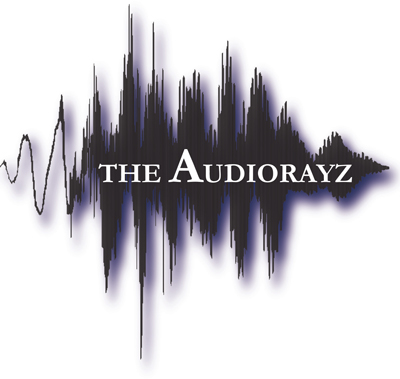 The Audiorayz - "Turn up the Audio"
Iain Forbes – Lead Vocals & Guitar
Kenny MacLean - Bass
Bob Gilmour – Drums
Mikey Grant - Keyboards
This is a new Glasgow based Scottish Rock group formed and led by Iain Forbes. Iain has been carving out a great reputation as a guitarist/singer and is considered a virtuoso by many who know him. He plays with passion and his energetic performances on stage are exhilarating.
As well as doing an annual show for Gibson Guitars for the past 5 years Iain has established himself as an award winning Acoustic instrumentalist and composer. In 2015 he wrote and produced the music for 'A Prince's Vision' which is a new Television documentary and Film produced by B4 Film about HRH Prince Charles work in the UK with the Prince's Trust. World premiere screening is scheduled for summer 2016 in Australia with other countries to follow.
Iain is joined by ace musicians Bob Gilmour on Drums, Kenny MacLean on Bass guitar and Mikey Grant on Keyboards. All of the players have paid their dues and chalked up many festival appearances, support slots to headliners at big venues, EP's and albums with various bands and of course many gigs around the pub and venue venue circuit.
Musical influences in the group are wide but Classic Rock and melodic music of any genre would list in the bands inspirations. Being fans of legendary guitar acts from the past such as Jimi Hendrix, The Who, Black Sabbath, Led Zeppelin and The Doors it may be easy to see why the band have a retro Classic Rock vibe going on. While Classic Rock would be the dominant influence as you listen to the debut album you'll hear more mellow influences such as Steely Dan on 'Don't do that' and a little bit of Hendrix on 'Shoe on the other Foot' and Hendrix – Country style on 'My Old Friend'.
The NEW self-titled album 'The Audiorayz' was launched on 7th May 2016 to a hot and sweaty packed out audience in the West End of Glasgow. Legendary Rock DJ - Tom Russell hosted the night and introduced the band on stage. The band are seeking management to take them forward with their journey. 'Iain Forbes is one of the best guitarists to come out of Scotland in a very long time' - Tom Russell / World renowned Rock DJ.




Notes for the artist: This page will always be here under your name in "Featured Artists"
You can always send us an updated Bio using 'CONTACT' on Menu at the top of page.