New Music show
Last Featured on this show October 27, 2016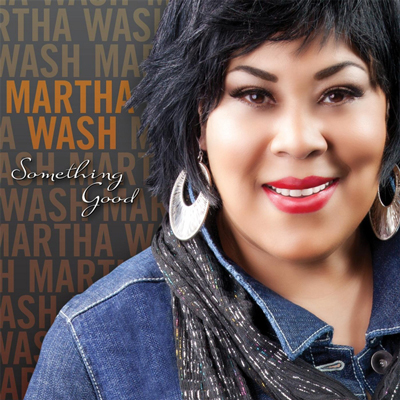 Martha Wash - "Dream On", "It's My Time"
THERE IS ONLY ONE MARTHA WASH.
Martha Wash's unmistakable voice has been capturing the hearts of millions of people around the world for decades. The two time Grammy nominee is responsible for some of the biggest-selling, most be-loved pop and dance hits in music history, and it's easy to be overwhelmed by the irresistible charm of her astonishing répertoire. Think of her legendary backup work as part of Two Tons Of Fun for Sylvest-er's disco classics, such as "(You Make Me Feel) Mighty Real". Remember how you celebrated the unre-strained joy of "It's Raining Men", where she performed as one half of the Weather Girls. Recall the sizzling heat of her powerhouse rendition of "Gonna Make Sweat (Everybody Dance Now)", the highlight of C+C Music Factory's career and a number one pop smash. Re-live that feeling of rapture you felt from her performance on the Dreamland album by Black Box, which featured three Top 40 Billboard hits, in-cluding "Everybody, Everybody". Is it any wonder today that Martha is considered the very heart and soul of dance music?
But make no mistake—Ms. Wash's reputation isn't just built upon the past. She has remained one of the world's most indemand vocalists and continues to command the attention of millions of fans, far be-yond the confines of vintage dance music.
After establishing herself as a celebrated solo artist with the release of "Carry On", another number one Billboard dance hit in the early '90s, Martha released a string of hits that made her one of club land's most enduring and prolific vocalists. The award-winning duet with Jocelyn Brown, "Keep On Jumpin'", and the glorious anthem "Catch The Light", paved the way for Martha to ignite the dance floors of a new generation.
Some of Ms. Wash's most creative efforts have come to light in recent years. In 2012, she released her stunning and critically acclaimed LP, Something Good. This collection adventurously expanded the art-ist's musical boundaries with unexpected journeys into pop and rock, such as her stellar rendition of Aerosmith's 1973 gem "Dream On". Soon after she reached number two on the Billboard dance chart in a special remix of "I'm Not Coming Down" that set floors on fire. In 2015, she was back at the number one spot on the survey with "Free People", a riveting collaboration with famed DJ Tony Moran, bringing her
Billboard number one count to a staggering 14.
Also in 2015, Martha teamed with dance icons Evelyn "Champagne" King and Linda Clifford under the moniker First Ladies of Disco (inspired by the book of the same name by James Arena). Their anthemic song of unity—the Top 10 Billboard dance hit "Show Some Love"—was a victory for heritage artists eve-rywhere, thanks to the visionary efforts of Ms. Wash and James Washington, business manager and A&R executive of her independent recording label, Purple Rose Records, which released the project. The group First Ladies of Disco has been touring and selling out shows across the country ever since. As the owner of Purple Rose, Martha is actively promoting both her own excitingly progressive projects and the talents of vocalists who have shared her incredible journey over the years. She's also launched a new show called Hot 'n Retro, in which she serves as a unifying focal point that melds the soundtrack of her astonishing history in dance music with those of her special guests—some of the greatest artists of the genre from decades past.
Martha Wash has a level of experience in the music business that few artists can claim. She knows a thing or two about the struggles performers endure. Ms. Wash has encountered more than any vocalist's fair share of adversity, and is widely lauded as a model of perseverance.
Martha famously filed suit against Black Box and C+C Music Factory for failing to give her due credit for her lead vocals on their albums. This lawsuit ran in tandem with another case, which centered on the Milli Vanilli lip-syncing scandal of 1990. As a result of the lawsuits, record labels were forced to assign proper vocal credit for all albums and music videos. Wash had become an unwitting industry pioneer. Martha is an accomplished speaker about this and other aspects of her life and career, having lectured to audienc-es at a wide range of organizations and public events (including NYU Clive Davis School of Music, Bill-board Music Conference and SAGE Center Harlem).
Martha also stays busy with her charity work as a spokesperson for QSAC, Inc., a non-profit organiza-tion providing comprehensive services to individuals with autism and their families. The You Can Play Project, a not-for-profit dedicated to ensuring equality, respect and safety for all athletes, without regard to sexual orientation, and The Huntington Arts Council, a not-for-profit that inspires lives and minds through education, entertainment and intellectual motivation, also receive the benefit of Ms. Wash's at-tention.
Martha Wash is a star. But she's not about to trip on it. "You have to pay so much to be a 'star,'" the singer said in her interview in First Ladies of Disco. "I don't take the hype seriously." Unquestionably, hype can be a flash in the pan—Martha Wash is anything but. Her voice is one of the very few in con-temporary music that has been taken seriously, endured and grown ever more rich in beautiful and unex-pected ways, earning the respect and admiration of fans and peers worldwide.
Hers is a voice that has been honed to perfection with songs that lift the spirit and inspire the soul.
And for Martha Wash, the best is yet to come.



Notes for the artist: This page will always be here under your ne in "Featured Artists"
You can always send us an updated Bio using 'CONTACT' on Menu at the top of page.