New Music show
Last Featured on this show November 3, 2016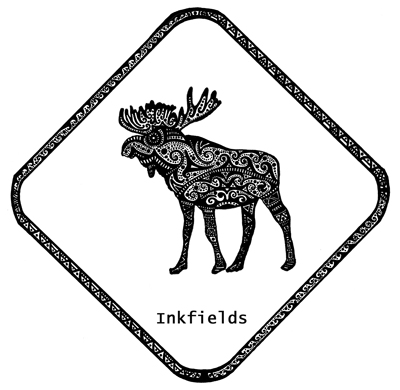 Inkfields - "Anybody Out There"
Rising British singer-songwriter Inkfields has released his new single Anybody Out There, the lead track from his third EP Danger Moose. The energetic new track is an impressive cocktail of floorfilling indie-disco drums, earworm melodies and classic rock riffs.
Since taking the plunge and becoming a full-time musician in 2015, Inkfields (the pseudonym of multi-instrumentalist Samuel James-Griffiths) has been busy developing his songwriting into an expansive and adventurous indie rock sound influenced by Radiohead, Arctic Monkeys and Coldplay. After building an early fanbase with a series of acoustic gigs and street busking performances across the UK and Germany, his first EP Paperless Book sold over 500 copies and his second release You Forgot The Roots picked up press acclaim and radio airplay across Europe. But this success was also met with adversity, after a van break-in during a Swedish tour led to all of Sam's instruments, equipment and new recordings being stolen in late 2015. Despite this setback, Sam emerged more determined than ever to create new Inkfields music and expand both his audience and his musical style. With the Danger Moose EP now on release and his fanbase growing around the world, the sky is the limit for this ambitious and unique artist.
Notes for the artist: This page will always be here under your name in "Featured Artists"
You can always send us an updated Bio using 'CONTACT' on Menu at the top of page.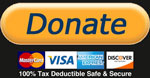 #
(PST)
Artist
Name
length
Rating
NextPlay
1-9
10:00
The Society of Rockets
AlbumL Family Ways
Full Album show
10
10:36
Inkfields
Anybody Out There
03:01
4
23-Nov-16
11
10:39
WAXPANEL
Dying Inside
03:28
4
23-Nov-16
12
10:43
North Lotts
Butterfly Stampede
03:38
4
23-Nov-16
13
10:47
North Lotts
Way You Planned It
03:47
4
23-Nov-16
14
10:51
This Burning Age
Tatterdemalion
03:45
4
23-Nov-16
15
10:54
Carlos Wilde
Living on a High
03:42
4
4-Nov-16
16
10:58
Cornelious Horn
Goal Seeker
03:28
4
4-Nov-16
17
11:02
Drama Duo after
Night Sky
04:24
4
4-Nov-16
18
11:06
Gerry and the Shed
Stornoway Blues
03:17
4
4-Nov-16
19
11:10
Jacko
Working Man
03:30
4
4-Nov-16
20
11:13
John Dartnell
Invisible Me
04:27
4
4-Nov-16
21
11:18
John Lars Zwerenz
Hello Elaine
02:23
3
4-Nov-16
22
11:20
Lance Glass
Waiting
03:56
3
4-Nov-16
23
11:24
Martha Wash
Dream On
03:24
5
4-Nov-16
24
11:28
Mia Pearl
Trouble
03:12
4
4-Nov-16
25
11:31
My Son The Bum
Mad Man
04:16
4
4-Nov-16
26
11:35
The Pieces of Mind
Judgement Day
04:22
4
4-Nov-16
27
11:40
Riff Reign
Gotta Be A Reason
03:44
4
4-Nov-16
28
11:44
The Ritchie Family
Ice
04:10
4
4-Nov-16
29
11:48
Russell Foisy
Vigilante Watch
05:10
4
4-Nov-16
30
11:53
Submissive Soul
Could be so happy
04:18
4
4-Nov-16
31
11:57
Sylvain Moraillon
T'attendre
04:05
3
4-Nov-16
32
12:02
Worldview
Defiance
05:31
4
4-Nov-16
33
12:07
The Wyle Band
Phoenix
03:56
4
4-Nov-16
34
12:11
T Dawn
Someone Different
05:04
4
4-Nov-16
35
12:16
Piet Louter
Time
04:27
3
20-Feb-17
36
12:21
The Sorentinos
Wonderboy
03:14
4
22-Dec-16
37
12:24
Razors & Red Flags
North Dakota
04:45
4
22-Dec-16
38
12:29
Simon Groves
Cash Cow
02:21
3
20-Feb-17
39
12:31
Agony In The Garden
Queen Of Hearts
05:32
4
22-Dec-16
40
12:37
Riff Reign
Sittin' Here Thinking
04:06
4
22-Dec-16
41
12:41
The Wicked Ravens
59 Summers
04:30
5
7-Dec-16
42
12:46
Blind Fret
Blister Blues
04:34
4
22-Dec-16
43
12:50
Janey Quinn
Run To You
04:03
3
20-Feb-17
44
12:55
John Reed
Guns
02:56
4
22-Dec-16
45
12:58
Julie Lamb
Drive Me
03:51
4
22-Dec-16
46
1:02
Kolumbus
Leave The Light On
04:08
4
22-Dec-16
47
1:06
Les Paul's (The Paul's)
Night Worker
04:04
4
22-Dec-16
48
1:10
Lost Elysium
Destiny's Bullet
05:05
4
22-Dec-16
49
1:15
Lynn Callihan
Blind Man at the Wheel
03:29
3
20-Feb-17
50
1:19
Mary Fakhoury
El Donia
04:35
4
22-Dec-16
51
1:23
The Nigel Purcell Trio
Drowning in a wishing well
02:38
3
20-Feb-17
52
1:26
John Lars Zwerenz
Lady Jane
03:00
3
20-Feb-17
53
1:29
Phase Reverse
Downfall
05:56
4
22-Dec-16
54
1:35
Kim Kondrashoff
To Hell With All My Dreams
03:14
4
23-Nov-16
55
1:38
Stolen
Out of Sight
04:04
4
22-Dec-16
56
1:43
The Unresolved
Blackenend Skies
05:32
3
20-Feb-17
57
1:48
Veil Unknown
Forsaken
03:53
4
22-Dec-16
58
1:52
Warhead Rising
Need
04:15
3
20-Feb-17
59
1:57
Yalung Tang
Paraguas para ti
03:21
4
22-Dec-16
60
2:00
Band Pikapolonica
Working In The Vineyard
04:17
4
22-Dec-16
61
2:04
Blind Fret
Flood of Tears
05:14
4
22-Dec-16
62
2:10
BRAIN
Tough Luck
05:35
4
22-Dec-16
63
2:15
THE CORRIDORS
Just Llike the way she thought it will be
04:12
4
22-Dec-16
64
2:20
Emker Cel
Green Light
03:54
4
22-Dec-16
65
2:24
Frozen Houses
Goldest Teeth
05:21
4
22-Dec-16
66
2:29
GJ Hoffman
Disorderly Conduct
04:23
4
22-Dec-16
67
2:33
Graveyard of the Atlantic
Beans
03:19
4
22-Dec-16
68
2:37
James M Carson
Once A Mighty Oak
05:06
4
22-Dec-16
69
2:42
John Reed
The Denied
04:21
4
22-Dec-16
70
2:47
Les Paul's (The Paul's)
Peat Bog Soldiers
04:21
4
22-Dec-16
71
2:51
Lynn Callihan
Cuz your Love
03:17
3
20-Feb-17
72
2:54
Casimir Greenfield
Time
05:49
5
7-Dec-16