New Music show
Last Featured on this show November 4, 2016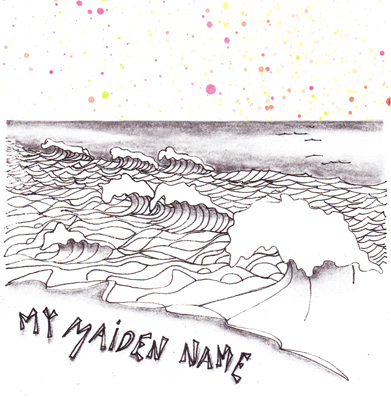 My Maiden Name - "No Encanto", "Always", "Whiskey", "Petrick"
90's Alternative + 80's New Wave + Underground Hip-Hop + Brazilian Pop = My Maiden Name.
How does that even add up? Well, the members of My Maiden Name have various musical backgrounds ranging from opera to freestyle rap. However, they have met somewhere in between around alternative rock. It is obvious that MMN is heavily influenced by 90's alternative but the original music they compose has its own uniqueness. Styles range from dramatic, acoustic songs with stunning vocals to scratchy, driving rock jams (also with stunning vocals!). They also have some tunes in Brazilian Portuguese to change the feeling of the room when necessary. The lead female vocals are akin to 10,000 Maniacs and the Cranberries. The guitar strumming and catchy melodies remind some people of the Counting Crows.
Notes for the artist: This page will always be here under your name in "Featured Artists"
You can always send us an updated Bio using 'CONTACT' on Menu at the top of page.