New Music show
Last Featured on this show November 5, 2016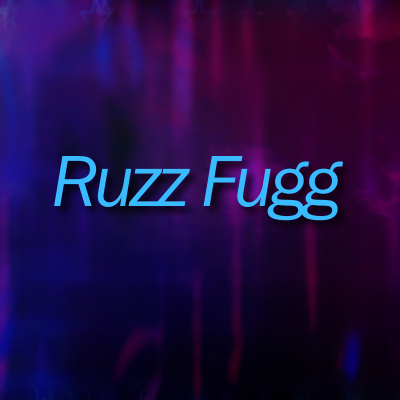 Ruzz Fugg - "Happier Than Ever"
I, Andy (Ruzz Fugg) am a songwriting/recording enthusiast, my influences being all of classic rock and a little of everything else. I am not a professional musician, I am a 9-5er who has been working full-time all my life while pursuing my private passion for writing and recording my original music. I played bass in a top-40 cover band for about a year right out of high school and afterwards I made a few attempts at forming a band to do originals but the recording bug took over and the band never materialized so I've been doing it all myself since then.
I was born 8/23/59, New Orleans, LA, grew up in an adjacent area called Metairie. I have had many jobs but currently I do freelance motion graphics. I started writing music in my teens then became obsessed with performing and recording it using any type of recorder available, cassette, reel to reel, and now on a computer. Over the years I've gone through a wide range of consumer gear, instruments and software and have continued recording by myself a little at a time here and there in small apartments trying to get the best sound I can monitoring almost always through headphones.
I've always been endlessly fascinated with melodies and musical bits and I've had a lifelong obsession with discovering any type of melody or musical phrase on my guitar or keyboard, then developing it into a complete song and recording it with the instrumentation, production style and lyrics that bring it to life in the way that best delivers what the piece itself appears to suggest, and with equal passion and conviction whether it be rock, country, instrumental, ballad, comedy, or just for fun. I've accumulated dozens of demos of original songs, some complete, some fragments, writing everything and playing all the instruments myself. The styles range from driving rock and roll to country to novelty/comedy songs. I like to think of myself as a rock and roller but I tend to write all kinds of tunes and develop each one according to its individual character. This 18 track album is a best-of collection of those demos.
Notes for the artist: This page will always be here under your name in "Featured Artists"
You can always send us an updated Bio using 'CONTACT' on Menu at the top of page.