New Music show
Last Featured on this show November 29, 2016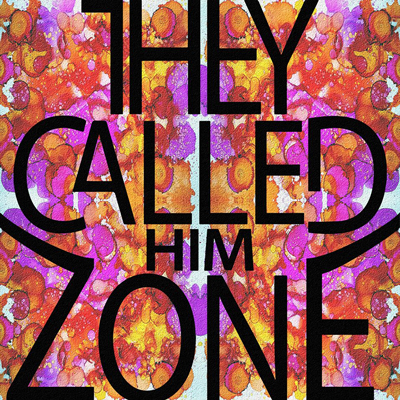 They Called Him Zone - "Devil Dying"
The music of THEY CALLED HIM ZONE combines sultry electronica with chewed-up, modulated guitars, evoking rain-drenched, neon-daubed streets, proscribed chemicals, and black-clad malcontents wearing mirror shades after dark. And it's always dark where they come from…
Formed in Bradford, UK in 2016 the band is Mik Davis (vocals, programming) and Steve Maloney (guitar, programming, vocals). Live they are joined onstage by John Bradford, who performs on keyboards and percussion. Their approach combines a love of post-punk abrasiveness and electronic experimentation with a pop sensibility, albeit one at the darker end of the spectrum.
"... a band creating stunning work whereby they have taken the choice cuts of the past and welded them to the present... " James Fleming, Modern Retro Magazine
A debut EP entitled Miami appeared in early 2016. A six track mini-album called Crow Swan Wolf was released at the end of the year, to coincide with the band's live debut. They are currently working on new material, with more live appearances scheduled for 2017.
Notes for the artist: This page will always be here under your name in "Featured Artists"
You can always send us an updated Bio using 'CONTACT' on Menu at the top of page.