New Music show
click here for the play list
Last Featured on this show December 1, 2016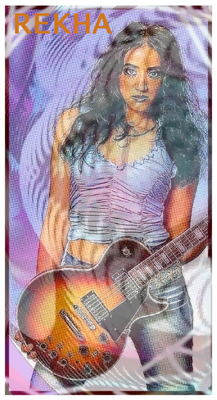 REKHA - "Berlin's Wind"
For all who are eager to know, my debut album MILKY OCEAN released in CANADA on 10.15.05, and then internationally, just 6 days later under my very own independent label, IYERN [Fe] RECORDS CANADA, the memorable date being 10.21.05.

2008 was the prima start of my music career in terms of getting world wide digital distribution for my sizzling electric CD. All that awesome-ness happened via Europe's leading label, BELIEVE, located in Paris, FRANCE! If you'd like to purchase my album, you may choose to do the digital download thing by simply clicking on the following BELIEVE Digital Player Logo below, or visit my NEWS|LINKS|BUY A CD page to access iTunes, or your choice digital store.

Notes for the artist: This page will always be here under your name in "Featured Artists"
You can always send us an updated Bio using 'CONTACT' on Menu at the top of page.