New Music show
Last Featured on this show December 5, 2016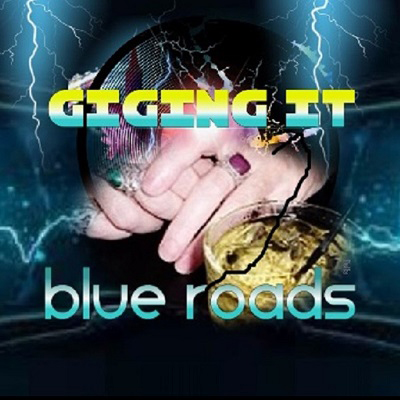 Blue Roads - "Giging It"
Blue Roads "Home Grown Atlanta Music Icon" is out of Atlanta Ga. formed in 2012. Mr. Blue Roads as formerly with Red House (Classic Rock) for 5 years.
Mr. Blue Roads Lead Vocals, Lead Guitarist has a history in a multi mix of music.
Classic Rock fit's him like a glove. Southern Rock is natural to his home land in Atlanta Ga. Three years on late night Atlanta talk show as the House Band is where an audience first saw Mr Blue Roads perform Rock as the ' Hard Times Band". A twist of fate came when Mr.Blue Roads toured with George Jones for around 7 years before venturing out to Red House. Mr. Blue Roads session with Legendary Country Royalty George Jones and Tammy Wynette on the last CD titled "One" Mr. Blue Roads Session on the Bradley Barnes "Sessions" CD a compilation of Country Music Giants all on one CD just to name a few. Mr Blue Roads band Hard Times was the first band formed/and was rooted out of Atlanta.Ga. Plenty of television exposure with Hard Times led Mr. Blue Roads to George Jones. The wheels were set in motion. In the circle of beginning and returning to Atlanta for his home base. His travels developed his sound of "Southern Rock Grit, Out Law, Country & Raw to the Bone Blues" He is a believer of "being true to your Music"; Having known the Greats in his travels with George Jones and other Country Royalty such as Waylon Jennings, Randy Travis, Dolly, Loretta, Faith Hill, Vince Gill to the solid ground sound perfections of Jackson Browne to name only few o the many . Blue Roads sound is true life lived starting from the bottom. His expression "The Best Music Comes From The Bottom Up" feeling that you have to suffer and ride the road of all that life dishes out. The name "Mr. Blue Roads" is his portrait and identity. He remembers the expression "The woods are full of em" his father told him as a young man starting out. Hard core sacrifice and suffering made the great artists like Johnny Cash. Hank Williams, Loretta Lynn, Patsy Cline etc. Musical influences started since a child having grown up hearing the Country greats. By 13 yrs old Mr. Blue Roads got a stratocaster and was listening to the Beatles, the Allman Brothers and Lynyrd Skynyrd. His country roots always lingered and love for early rock legends Elvis Presley, Jerry Lee Lewis and all the classics of 50's 60' and 70's and the Southern Rock sound mixed with Blues Greats created his sound of Southern Rock, Out Law, Blues. Mr. Blue Roads Vocals is of True Southern Soul Grit . His talents on the lead guitar express True Southern Sound. He is his Lyrics of hardcore, living life Raw right on down to the Bone.
Notes for the artist: This page will always be here under your name in "Featured Artists"
You can always send us an updated Bio using 'CONTACT' on Menu at the top of page.