New Music show
Last Featured on this show December 8, 2016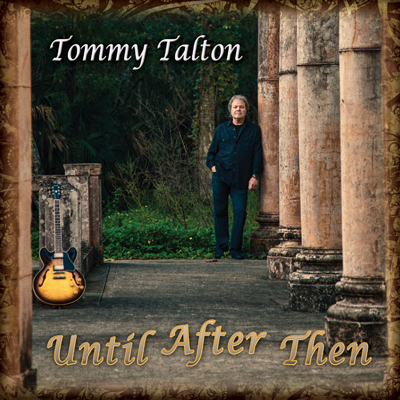 Tommy Talton - "Give A Little" - "Bit That Distant Light"
It's clear that guitarist/singer/songwriter Tommy Talton is still making music for the sheer joy of it. "Until After Then," his fourth album for Hittin' the Note Records, is a breezy romp through Talton's wide-ranging musical interests. He manages to perform with both the energy of a music-obsessed kid and the restraint of a seasoned veteran – because, at heart, he is both.
During the late 1960s a teen-aged Talton honed his chops with central Florida's regionally popular We the People. They released singles on the Challenge and RCA labels, but Tommy eventually wound up in Southern California where he reinvented himself as a folk-rock troubadour. After returning to the Sunshine State, he joined forces with Scott Boyer to form a new band that would come to be known as Cowboy.
At the urging of Duane Allman, the group was signed to Capricorn Records and in Macon, Georgia where he played with Cowboy-while also working as a studio musician backing the Gregg Allman, Allman Brothers Band, Billy Joe Shaver, Bonnie Bramlett, Clarence Carter, and others. Tommy relocated to Europe for a decade, where he performed with a group the "Rebelizers."
Unlike many veterans whose best years of making music are well behind them, Talton continues to be consistently engaging.
Notes for the artist: This page will always be here under your name in "Featured Artists"
You can always send us an updated Bio using 'CONTACT' on Menu at the top of page.