New Music show
Last Featured on this show December 11, 2016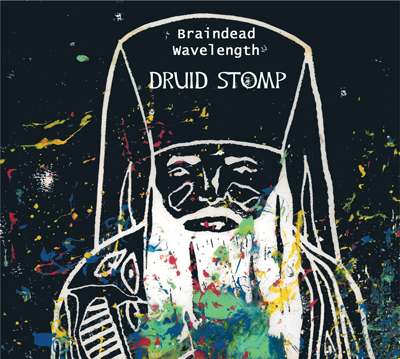 BROOMFILLER - "Apathy"
BBraindead Wavelength have a varied mix of influences. A call to the new generation of slackers facing no direction; a generation in need of change and opportunity to express themselves. A wonderful example of rebellion against the popular music scene.
Braindead's vibes give off a wave riding melodic dream feel mixed with back to reality hard distorted riffs. Mixing the perspective with themes of Neolithic psychedelia, present day social anxiety, Paranormal experiences, Love, Resentment and Hiraeth, to create the perfect trip around and back to normality
1Braindead Wavelength is a three piece Post Grunge infused Metal band from Munich, Germany. The first line-up included Ben (Guitar), Charly (Bass) and Fred (Drums) joining in late July 2013 to mix up different sphere of influences. With a wide range on influence from all sides, the first 5 songs prepared and ready for their first show in November. After the success of the first year and playing various exciting shows in Munich, and even Vienna alongside Berufskleidung; Fred found his one true love and life commitment to a wonderful friend of the band, and emigrated to Australia late Summer of 2014. In the lead up to Fred's departure came Dani in July of 2014, with incredible underground Munich band experience. In September 2014, Braindead Wavelength recorded a one day Self Titled E.P with very positive results. In Winter of 2014 undergound popularity for the band was rising including recognition from Zombie
Sessions and Soylent Gelb. Braindead decided in Early January 2015 to take part in two band competitions, muc-King and Sprungbrett (Fachstelle Pop). Reaching the final of both 'competitions' leading to Summer of 2015, the band have been busy playing regular shows (including Theatron Olympiapark), gaining far more experience, and bonding very closely. The Band released their merchandise in August 2015 with great help from Theresa and Sophie. In September Braindead Wavelength embarked on a journey through the ages, to go back to an ancient Island called 'Anglesey' in Wales where Ben originates from. There, they recorded their dreamy Grunge Metal 3 track E.P 'Lost in Sin', mixed by Callum Lloyd Williams. Since the recording of their E.P popularity rose further and reached out to wider audiences and local musicians. At the start of 2016, Wolfgang Wiemer [Meandering Mine, progressive] took an interest in the sound. He offered to Record and Mix the Debut full album which was already in the horizons. April 2016 saw the start of the Recording process with Wolfgang, which lasted a full month. After being Mastered by Callum Williams in early July the album was printed and ready for general release on the 12th of August, 2016. The same date,
Braindead Wavelength played their sell out show in Glockenbachwerkstatt, with support from Matthew Austin [Manchester] and Phil Burrows [Memory Clinic, Wales].
Notes for the artist: This page will always be here under your name in "Featured Artists"
You can always send us an updated Bio using 'CONTACT' on Menu at the top of page.