New Music show
Last Featured on this show December 12, 2016
AraPacis - "Translucidity"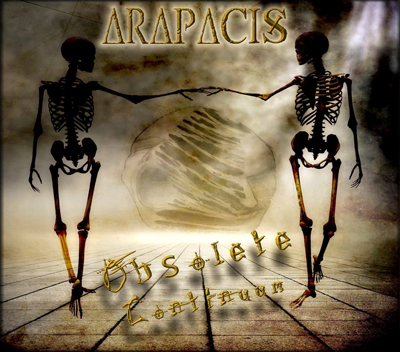 AraPacis (Ara-Patches) is a female fronted metal band hailing from Montreal, Canada.
Formed in 2003 by guitarist Jerry Fielden, and fronted by singer Shelle Macpherson, their main goal is to re-create some of the original aspects of 1970's Hard Rock and Progressive Rock and fuse it together with early 21st Century Prog Metal, Doom Metal & Metalcore to make an interesting metal hybrid. AraPacis have shared the stage with bands such as Blaze Bayley, Anvil, Raven, the Agonist, Doro, etc. Their debut album ''So Many Leapers'' was released in April of 2006. and their second album ''Consequences Of Dreams'' was released on October 5, 2009. The band released their 3rd album, "Netherworld" in digital version on Dec. 19, 2011 and CD version in February 2012. An EP, Déjà-vu, was released in March 2013. AraPacis released their 4th Album "A Disturbing Awakening" in December 2014 featuring guests such as Don Airey of Deep Purple and released their 5th Album "System Deceive" in April 2016.
AraPacis is currently working on their 6th album. The single "Translucidity" is out now.
Notes for the artist: This page will always be here under your name in "Featured Artists"
You can always send us an updated Bio using 'CONTACT' on Menu at the top of page.