New Music show
Last Featured on this show December 29, 2016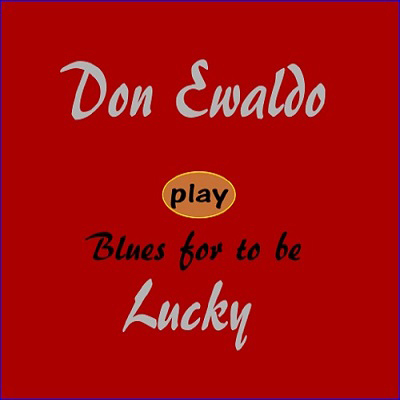 don ewaldo - "blues for to be lucky"
I am a passionate authentic musician who write own songs with much joy and enthusiasm. My range goes from classic rock, blues to heavy metal to extraordinary progressive rock compositions.
I am constantly publish new songs that I like to share with you.
The growing number of fans and their comments inspire me again and again with new ideas ... which I am try to transform into music! This is the drive I am need, thank you
All songs you can also download on soundcloud, , deezer, google play, amazon, spotify ...
Notes for the artist: This page will always be here under your name in "Featured Artists"
You can always send us an updated Bio using 'CONTACT' on Menu at the top of page.