New Music show
Last Featured on this show December 31, 2016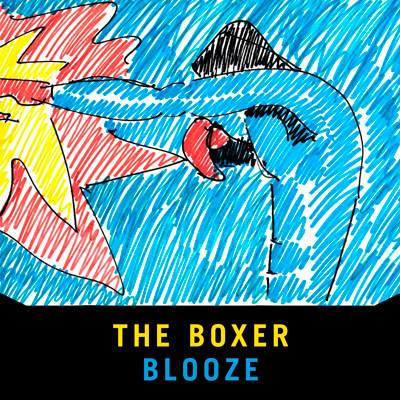 BLOOZE - "R.I.P."
From BloozeRock to BlooGrunge Is it Rock? Is it Blues-Rock? Doesn't matter. It's music.
Music so honest that it won't fit in any pigeon holes. Wild and untamed. Music that doesn't give a damn about patterns and standards. Songs that don't fit in far off the mainstream.
Honest, pure, and raw. This is "BLOOZE".
Why "BLOOZE" we often get asked... The term BLOOZE aims to describe the relationship between the Blues and its free and "modern" interpretation. For us, Blues is an emotion rather than a predictable pattern and chord progressions. We have made the mix of emotion and precision our trademark. You can feel that these musicians have gone through a lot. Life's not been a bed of roses. These are people with stories to tell and who tell them like it's their last chance...
The texts contain criticism but also just enough self-mockery to not come across as condescending.
The band was founded by Kurt Zeltner and René Kälin in the winter of 2011/2012. It soon expanded to five harmonizing musicians who play as one. Max Müller, Schnüzel Föllmi, and Simon Klopfenstein completed the quintet. Following exciting years and brilliant gigs, the band decided to take a short break this summer to finally record the long-awaited album.
"The BOXER" is due for release this fall. A CD with 10 top songs full of surprises...
BLOOZE: For all of you who don't need to pigeon-hole good music to enjoy it...
Notes for the artist: This page will always be here under your name in "Featured Artists"
You can always send us an updated Bio using 'CONTACT' on Menu at the top of page.