Oktober
The story of Oktober starts in 2007. David Speight (drums) was playing in a band with Peter Banks, the original Yes guitarist, when they were invited to play at the Miniprog festival in Budapest. Also playing was the Transylvanian band Yesterdays featuring Kinga on Vocals (David subsequently had some further involvement with them).
At this time, David was also working with me on an all-analogue vinyl album project for Rega Research, the hi-end UK hi-fi manufacturers. We had been searching for suitable vocalists who would be able to cope with the complex arrangements and odd time signatures of some of the songs. The brief for the album was unusual, out-of-the- box cover versions (highly progged-up in a few cases). David suggested Kinga as a potential vocalist, and we persuaded the company to fly her over to have a go at a couple of the tracks. She ended up doing three songs. I realised very quickly that in Kinga, I had found someone who could bring my ideas to life. It was also very refreshing to work with someone who could listen with an open mind, and who was not encumbered by the cultural and stylistic baggage of over 30 years of media dismissal of progressive music.
During this period I had also started working on some original material with a view to presenting it to the company as a possible follow-up album. Due to various reasons this didn't happen. After Kinga returned to Transylvania, I started sending her mp3 demos of the songs; she found ingenious ways of putting vocals on them and sending them back. We worked in cyber-space like that for a year, and on the strength of what we had, were allowed to use the analogue studio we used for the previous album to record four songs. This was an 8-track system, and it soon became apparent that despite its beautiful, warm sound, we needed more tracks for the ever-expanding material. By now, Kinga had married and started a family. This meant putting things on hold for a while, but as it turned out, it gave me the time to put a 24 track digitalanalogue hybrid recording system together.
While continuing to write together via the internet, by the spring of 2011 we had enough songs to start recording the drum tracks. This was done in a marathon four day session. Kinga came over in July 2013 to record the vocals and by December 2014 the album was finished, mixed and mastered - all of which we did ourselves. Kinga now lives in the UK, which makes musical collaboration much easier. We recently performed live for the first time supporting Reg Meuros
We are currently working on our second CD.
About the EP: A collection of reflective songs written by Gary Bennett, infused with elements of 70's prog rock and European folk.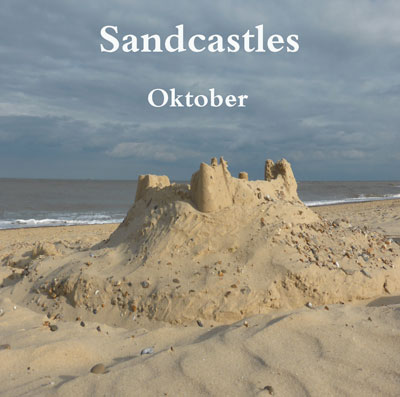 #
(PST)
Name

length
Rating

1
9:00
Other People's Parties

04:25
4

2
9:04
Don't Stop

03:05
4

3
9:07
Dust and Rain

04:41
4

4
9:12
Lost and Found

05:38
4
5
9:18
Sleepers Awake
05:09
4
6
9:23
Sandcastles
05:48
4