New Music show
Last Featured on this show January 6, 2017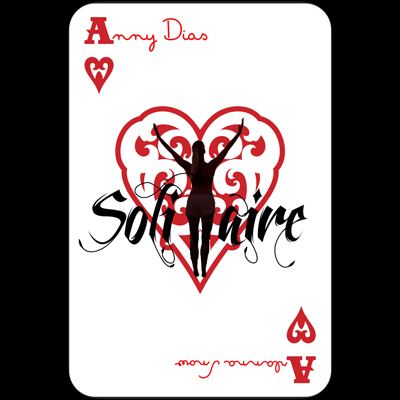 Arlanna Snow - "Solitaire"
Singer/songwriter Arlanna Snow grew up in a small town on Boston's south shore. Her love of music began at a young age when, at just six years old, she began playing the piano by ear. Arlanna took professional piano lessons for years, learning and playing with several teachers, never showing anyone how she filled her diaries with poetry, using the melodies that came to her in her dreams to create an endless songbook.
Finally, one of Arlanna's teachers discovered her love for songwriting and with his encouragement, Arlanna began recording her songs and playing them for others. Music has taken Arlanna on a journey that has allowed her to overcome her life-long struggle of telling the world who she is and what she is capable of. Arlanna's music blends pop/rock with an original spin that is uniquely her own. Her songs range from ballads of yearning to catchy, up-tempo numbers – each song invoking emotions of love, loss and life. Her debut CD, "Have A Little Courage" (on SoundCloud) as well as her singles 100, Played, Exception, A Little While, I Wasn't Crazy, Euphoria and Solitaire introduce a brilliant and imaginative new sound while speaking to the same themes artists have been writing about for centuries – what it means to be human.
Notes for the artist: This page will always be here under your name in "Featured Artists"
You can always send us an updated Bio using 'CONTACT' on Menu at the top of page.