New Music show
Last Featured on this show January 7, 2017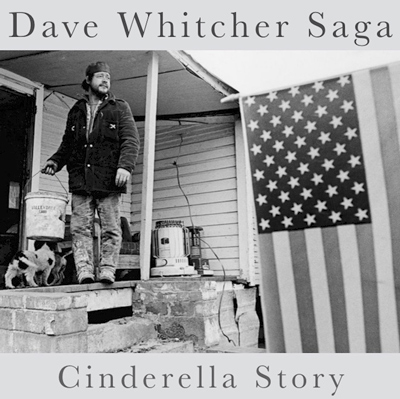 Dave Whitcher Saga - "Cinderella Story"
I am an 8th grade math teacher from Portland, Oregon. I've been a guitarist and songwriter for over 30 years. A successful Kickstarter campaign in May of 2016 funded the first ever professional recording and production of my original music, resulting in 5 songs coming out of The Sound Shelter in Franklin, Tennessee. Four of the songs are written with a female voice and recorded with female vocals. Monday Morning Quarterback is a more typical country/rock song, with male vocals.
These tunes were a cross country collaboration, with drums being cut first in Tennessee, followed by basic guitar tracks (played by me) and bass guitar recorded in Vancouver, Washington. Then, electric guitar tracks were recorded back in Tennessee and then I rendezvoused at The Sound Shelter with local vocal talent to finish the tracks, which were then mixed and mastered on location.
Monday Morning Quarterback has been accepted onto Pandora, as well as getting some traction with other opportunities. All other tunes have been welcomed on
podcasts and some internet radio, as well as being currently in consideration for sync licensing opportunities.
The ultimate objective with these songs and 8 more scheduled for release in the Summer of 2017, is to partner with big name acts or rising stars in a songwriting role.
Check them out!
Notes for the artist: This page will always be here under your name in "Featured Artists"
You can always send us an updated Bio using 'CONTACT' on Menu at the top of page.