New Music show
Last Featured on this show January 10, 2017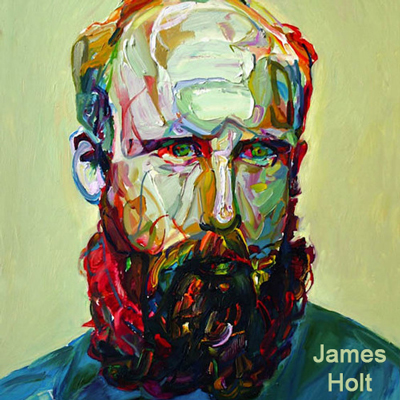 James Holt - "Whatever Happened To John"
James Holt is a singer/songwriter from Manchester and, with his unique alternative rock sound, is receiving attention and praise from music industry giants and the listening public alike.
James' song 'Whatever Happened to John?' was chosen by Brian Eno. Brian Eno, a world-renowned producer, said of the track: "Brisk, funny, exciting. Great drumming. This track feels fresh and exciting to listen to". James is particularly pleased because he recorded and produced the song himself. Brian Eno chose the song via the NOISE Festival 2014.
Music has been his life from a very early age. He is a classically trained pianist (since 6), guitarist (since 9) and cellist (since 12), and also has grade 8 theory. He achieved four grade 8s and then went onto graduate from the University of Salford with a First Class BA Honours Degree in Music, majoring in composition and arrangement. He is now studying for a MA in Music Composition at Salford University. He was also awarded the Derek Scott Composition Award at his graduation ceremony.
James has a love of composing and arranging and a desire to write lyrical songs in many styles. He records, writes and produces all his own music and is inspired by The Beatles, Bob Dylan, Tame Impala, Radiohead, Miles Davies and Bill Evans.
He has recently had radio plays on BBC Manchester 'Introducing' (also going in for a live session) and BBC Lancashire 'Introducing', Mike Sweeney BBC Manchester, BBC Radio 6, FAB Radio International, Allfm, student radio, local radio and has also been featured on 'Fresh On the Net'. He has been featured twice on 'Never Enough Notes' and has been spotlighted in the Unsigned Guide and the Manchester Evening News.
James performs regularly at venues and festivals in towns and cities across the UK including Manchester, Liverpool, Leicestershire and Bolton, and he is keen to expand and experiment further musically and is back in the studio writing and recording.

Notes for the artist: This page will always be here under your name in "Featured Artists"
You can always send us an updated Bio using 'CONTACT' on Menu at the top of page.