New Music show
Last Featured on this show January 26, 2017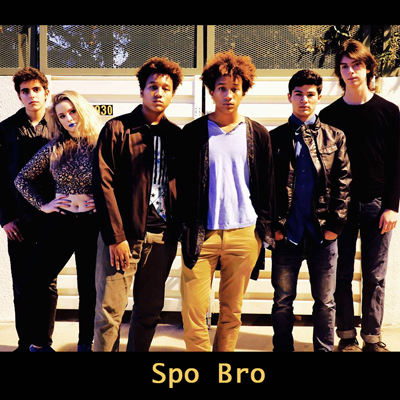 Spo Bro - "Strange Things"
Spo Bro is 16-year-old twins Milo and Julian Sposato, who hail from southern California. Their dad Frankie Blue (producer for Garbage, Jamiroquai and Rembrandts) helps with production for the band, but these guys are the real deal writing their own material.
If you take Michael Jackson & Prince and they were to meet up in an alley with Miles Davis & Charlie Parker, you would get a great idea of who they are influenced by. As well as their pop music sensibilities Milo plays saxophone and Julian plays trumpet.
Notes for the artist: This page will always be here under your name in "Featured Artists"
You can always send us an updated Bio using 'CONTACT' on Menu at the top of page.