New Music show
Last Featured on this show January 29, 2017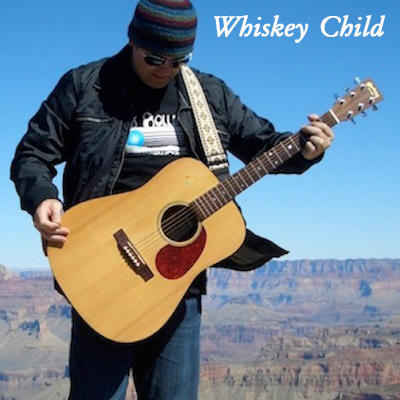 Whiskey Child - "Feel Like Gettin' Drunk", "THIS SUX"
WHISKEY CHILD is a Georgia-based music project with a southern vibe thrown in, created by singer-songwriter, Trey McGriff, who also writes under the monikers: HILLS ROLLING and SOMEWHERE OUTHERE.
You may have heard Trey McGriff's original songs on NBC's Chiller TV, SyFy, HULU, NetFlix, ID Investigation Discovery, Showtime, World of Playboy TV(Playmate Lindsey Gayle Evans), MTV's Real World, MTV's Undressed, Sirius Satellite Radio, Comcast TV, NPR, Jagermeister Music Tour, Red Bull Films, and beyond.
Lyrics, arrangements, and music by Trey McGriff.
Musicians performing on the WHISKEY CHILD album are:
Trey McGriff - bass guitar, electric guitars, vocals, acoustic guitar, and harmonica (Hills Rolling, SomeWhere OutHere).
Jason Schmidt - drums, percussion, djembe, and ocean drum on "Feel Like Gettin' Drunk" (Drummer featured in the Florida Georgia Line music video for the smash hit song "Cruise") .
WHISKEY CHILD music is available for purchase at iTunes, Spotify, Amazon, CD Baby, Google, and many other fine music stores around the world.
Notes for the artist: This page will always be here under your name in "Featured Artists"
You can always send us an updated Bio using 'CONTACT' on Menu at the top of page.