New Music show
Last Featured on this show January 30, 2017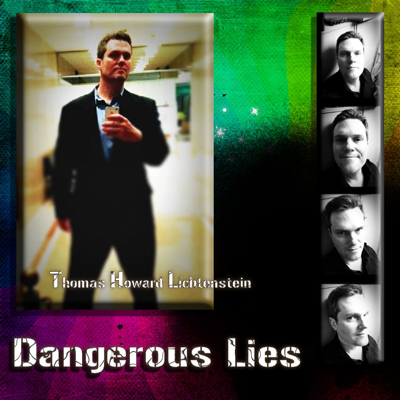 Thomas Howard Lichtenstein - "Powers That Be "
Some of this is true! THL Born in a 1960s Cadillac. Hung out w/rck strs of 70's: Joplin,Hend,Morrison, The Who...No it was just a dream. L.A. music school same time as M. Jackson. S. Wonder same voc coach... didn't help! Dance & acting class threw up & didn't like it. Formed a cover band: biker & yuppy bars L.A. Many beer spills. 3 mo gig in Japan, agent promised: "mansion" Local meaning of mansion is "tiny apartment".
Cramped quarters = personality. clashes. Band split aft 3 mo. No cash. Ret. To Japan to learn karate and language. Huh? Met Megumi & was smitten. Co-wrote songs & did
voc for Konami games (DDR, DrumMania, GuitFreaks) & announcer. Fav part: trying to crack up snd bth guys w/weird voices & cultural. ref. they can't understand... piano/voc in Hotels nightly 20+yrs. yrs. Worst exp: B. Joel's "Honesty" 5 x 1 night. Finally changed it to a 40's swing ver.
Notes for the artist: This page will always be here under your name in "Featured Artists"
You can always send us an updated Bio using 'CONTACT' on Menu at the top of page.