New Music show
Last Featured on this show February 2, 2017
David Wilson - "Simple Mind (The Student Loan Song)"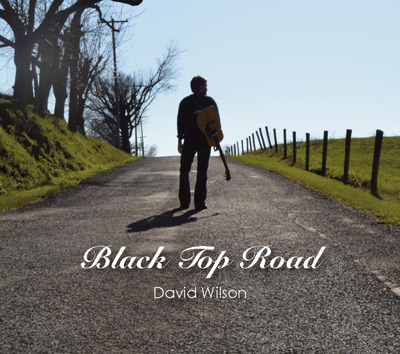 A native of Lancaster, Pennsylvania, David Wilson is a driven, up and coming singer/songwriter who has found his voice in a combination of country, folk, and acoustic rock music. Either as a solo performer or as a member of the band known as "Bailey Park," David has opened for several well known artists such as Kansas, Tim Reynolds' TR3, Sister Hazel, Bess Rogers, Doug Paisley, Sonia Leigh, and The Reverend Peyton's Big Damn Band. David's music has been featured on Pittsburgh's 91.3FM WYEP's "Third Thursday" and on Pittsburgh City Paper's "MP3 Monday."
David's original song "Railroad Man" from his debut album "Songs From Wood Street" and his song "Simple Mind (The Student Loan Song)" from his follow up EP "Black Top Road" were both featured on Philadelphia's 88.5FM WXPN as the "Philly Local Pick of the Day." His song "Philadelphia" has also received airplay on WXPN. In the fall of 2016, David was chosen by WXPN and Lancaster, PA's Fig Magazine as the "Fig Voices" artist for Fig's fall issue. He was featured in the magazine and had a show sponsored by Fig and WXPN. While working on his bachelor's degree at Point Park University in Pittsburgh, David was selected to sing in a choir conducted by Marvin Hamlisch. The choir performed at Pittsburgh's Heinz Hall with the Pittsburgh POPS symphony. His debut album entitled "Songs From Wood Street" was released in November, 2014 and his EP entitled "Black Top Road" was released in May of 2016.
He is currently working on a follow up album.
Notes for the artist: This page will always be here under your name in "Featured Artists"
You can always send us an updated Bio using 'CONTACT' on Menu at the top of page.