New Music show
Last Featured on this show March 19, 2017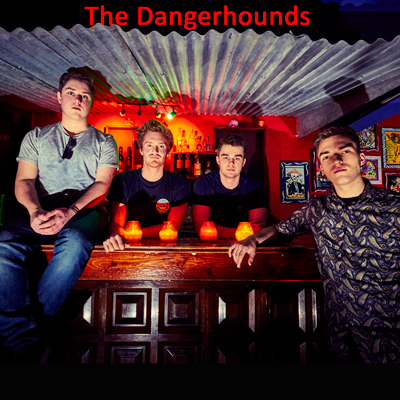 The Dangerhounds - "Nobody Gets Hurt"
The Dangerhounds are a high-octane, kerosene-fuelled indie rock band haling from Leeds, U.K.
The foursome formed in November 2015 and are made up of Tris Ellis (Drums), Adam Hume (Rhythm Guitar, Vocals), Brad Moorcroft (Bass) and Obi Davis (Lead Guitar).
The band take influence from bands like The Wombats, The Strokes, Kings Of Leon and Razorlight among others, combining them all into a colourful, lively melting pot of huge guitars, aggressive bass lines and punchy drums.
The band have played alongside bands including BBC Radio 1 and Radio X favorites Marsicans, Clay, The Lottery Winners and High Tyde.
The band take great pleasure in delivering their own brand of electrifying indie-rock and sending audiences into feverish sing-alongs to their super-catchy choruses and intense energy. They have been recording and mixing their upcoming releases with Ed Heaton and the final product mastered by MOTTO Sound.

Notes for the artist: This page will always be here under your name in "Featured Artists"
You can always send us an updated Bio using 'CONTACT' on Menu at the top of page.