New Music show
Last Featured on this show March 21, 2017
ROLLINGEXILE - "Good Morning London"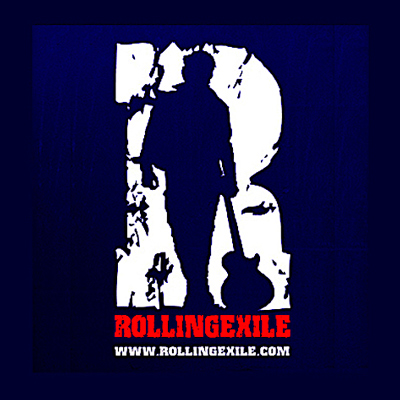 Having begun his musical journey in Dublin in the mid 70's by successfully conning a few people that he could play the drums to the extent he was invited to play in a couple of bands, Charlie has since had a career most musicians can only dream of.
After playing with several bands including The School Kids and the legendary Berlin, not to mention playing 6 gigs for U2 whilst deputising for Larry Mullins, and appearing in several books covering the Irish Rock scene, Charlie then made the move to London following the break up of Berlin where he began writing and recording more material.
After taking a short break from the music industry, Charlie made a return in 2010 when he supported The Boomtown Rats. This was followed by his first solo album Exile which transcended to Rollingexile when he assembled a band to tour and promote it.
The release of the second Rollingexile album Hardline is expected to increase their profile even further, and you can find more information on this along with details on how you can purchase their material by visiting www.rollingexile.com or you can follow them on social media at www.facebook.com/rollingexilemusic and www.twitter.com/rollingexile
Notes for the artist: This page will always be here under your name in "Featured Artists"
You can always send us an updated Bio using 'CONTACT' on Menu at the top of page.