New Music show
Last Featured on this show April 2, 2017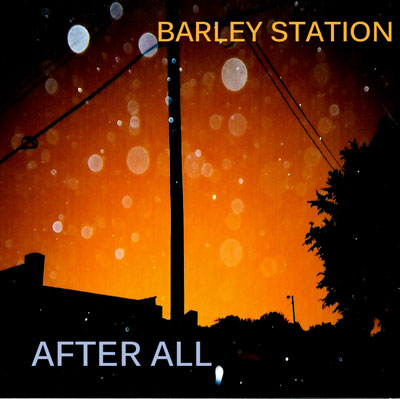 Barley Station - "Can't Sleep For Venus"
BARLEY STATION is a band whose music combines the roots of Americana, Pop/Rock, Country, and Folk and puts them in a blender with a dash of amaretto pouring out a tasty glass of contagious sound! The result is a distinctly alternative blend that draws deeply from its roots yet looks forward and to the future.
The engine behind Barley Station is its founder, singer/songwriter Randy Wayne Belt. Drawing from a background of varied musical influences and with a background in acting and musical theater, the music that has emerged features layers of real, organic harmonies, driving rhythms, and contagious melodies.
The songwriting covers the whole gamut of emotions moving from upbeat bright material to darker or introspective moods. The sound is punctuated throughout with rootsy alternative country, bright pop/rock to progressive folk and alternative pop/rock sensibilities.
The band's frontman, Randy Wayne Belt, has also picked up the pen, not only as a songwriter, but also as a music journalist having contributed as a writer to Starlight Music Chronicles, and also published in American Pride Magazine, Indie Habit, and A.V.A. Live Radio. more...
Notes for the artist: This page will always be here under your name in "Featured Artists"
You can always send us an updated Bio using 'CONTACT' on Menu at the top of page.