New Music show
Last Featured on this show April 4, 2017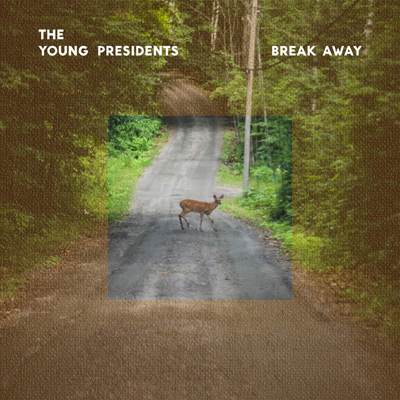 The Young Presidents - "Break Away", "Ordinary"
The Young Presidents is a rock band from New York City that blends classic rock & roll with a dash of 90's alternative. With its fusion of a back-to-basics approach and a distinctly modern sound, The Young Presidents returns to the great "power trio" of rock: guitar, bass and drums. With a core group consisting of bassist Mitchell Kaneff, vocalist Djax, and drummer Cinque Ubangi Kemp, the band – united in its passion for rock music and inspired by diverse bands from Cream to Train and from The Jimi Hendrix Experience to Nirvana – enjoys performing with a variety of guitarists, notably Jake Hertzog, Asher Kurtz, and Jeremy Renner. The Young Presidents newest release is the eclectic "FireHorse." Inspired by the success of their first two albums, "Freedom of Speech" and "Coalition," "FireHorse" is available in CD and digital, as well as in a limited vinyl edition. Unique for it's style – Side A on the album is the "electric" side and Side B is the "acoustic" side – the album contains eight original songs written by Mitchell Kaneff, Jake Hertzog, and Daniel Jackson. Two additional original songs have been added as bonus tracks for the digital and CD releases. The band has worked with producers John Agnello (Sonic Youth) and Rob Fraboni (Rolling Stones, Levon Helm) and has performed its energetic brand of grungy, hard-edged, and indie-infused rock & roll in clubs across the country. Wherever they perform – whether at the Cutting Room or B.B. King Jazz Club in New York City or in Whisky a Go Go or The Study in LA – the Young Presidents bring something new to its fans and they rock the house down while they're at it!
Notes for the artist: This page will always be here under your name in "Featured Artists"
You can always send us an updated Bio using 'CONTACT' on Menu at the top of page.