New Music show
Last Featured on this show April 23, 2017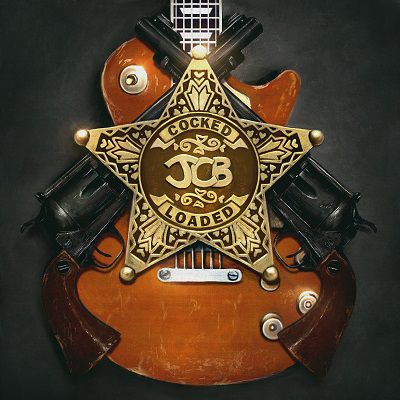 Jay Clark Band - "The River"
After putting down the guitar and microphone for over ten years to focus on raising his family, Jay Clark is back with a vengeance. His debut LP Cocked & Loaded is a collection of southern rock tracks that combines the swagger of Joe Walsh, with the realism of Lynyrd Skynyrd, and the hooks of Kid Rock.
Jay sings in his new single Leave It All Behind that "choices determine how we live our lives." After playing in cover bands for over ten years, he made the choice to give up on his dream of a career in music to focus on raising his young family. As his kids grew,
he felt "the calling to be back on the stage." After a weekend in LA with his brothers, they challenged him to make that record he dreamed of when they were kids.
He performed in a jam on the Monsters of Rock cruise singing KISS and AIC covers and bolstered by positive reviews from cruisers and rock stars, Jay decided it was time to get back to performing but playing his own songs this time.
Jay wrote a bunch of songs, packed up his guitar and went down to Nashville to record at Beaird Music Studio with some highly regarded session musicians. The result was a five song demo called Never Too Late, which he released in the fall of 2016. It was recognized by Indie Band Guru, who said that Jay Clark writes songs that "people can relate to" and "he puts his emotions out there for everyone to hear."
Building off the momentum of the demo, Jay decided to focus on writing new high energy songs and polishing up his demo tracks for a LP release. The new songs like Get Wild and Leave It All Behind had the edgy, crunchy tone he had been looking for, so he rerecorded the demos, added professional vocal support from Adam Cunningham and Tania Hancheroff and mastered his tracks at Yesmaster studio.
He is currently rehearsing with his touring band and will be playing clubs and festivals in the midwest this spring.
Notes for the artist

: This page will always be here under your name in "Featured Artists"
You can al
ways send us an updated Bio using 'CONTACT' on Menu at the top of page.