New Music show
Last Featured on this show May 28, 2017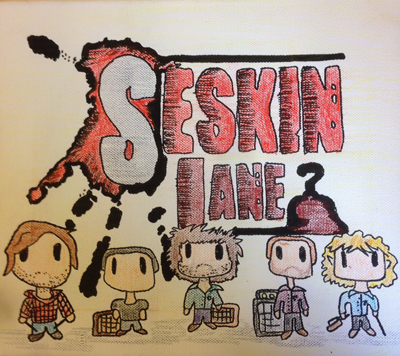 Seskin Lane - "I Never Forget A Face"
Seskin Lane is a Tipperary based rock'n'roll group founded in 2010 by Eoin Ryan Anthony. Since Eoin wrote, funded and recorded the first 2 albums "Tasty Rainbow Rain" and "The History of Things To Come", SEskin Lane has evolved organically to a collaborative 4 piece ensemble of Cian Cronin (Drums & Percussion), Paudie Ryan (Bass), Ed Dwan (Keys & Violin) and Eoin Ryan Anthony (Vocals & Guitar), while all now contributing to the song writing process. Seskin Lane is currently writing and recording the much anticipated 3rd album.
Notes for the artist: This page will always be here under your name in "Featured Artists"
You can always send us an updated Bio using 'CONTACT' on Menu at the top of page.