Featrured Artist
of January 11, 2019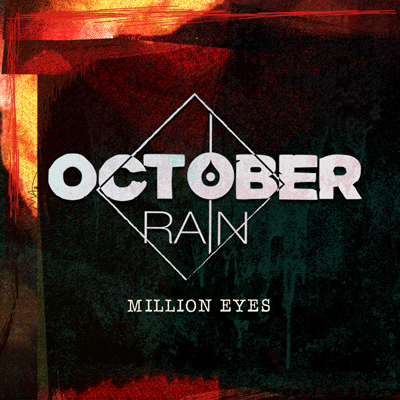 Angie is the co-leader and singer/guitarist from the duo 'Under The Skin' and a Francilienne artist.
Beginning in 2018, she is frontwoman for her rock band 'October Rain' and she is active as a solo artist.
After many years in different bands and rubbing shoulders with artists such as the Gathering, Shakaponk or Fatals Picardy, Angie is moving forward with new projects, bolstering the courage to embark on new adventures exploring unknown paths.
Motivated by the desire to break from the comfort of sharing writing and in search of new horizons, she is reaching into the depths of drawers and into the corners of her mind for songs of the past and emerging with new songs. She is encouraged by her friend, Tarah G Carpenter (Tarah Who?), who participates, hitting the drums for the project.
After a first single out in July, '' 10 Years Of Hesitation '' The first EP of the project is released on September 26, 2018.
No need to ask questions ... the sound is raw, simple, effective, no frills, minimalist ...
it's rock, it's pop it's alternative rock.
A good dose of energy served by a powerful voice and carried by relentless melodies on catchy guitars.
We can hear the influences of P!Nk, Queens of the Stone Age, Tool, Skunk Anansie, Brody Dale, Radiohead ..., many artists who have made the musical universe of Angie ..


| | | | | | | | |
| --- | --- | --- | --- | --- | --- | --- | --- |
| # | Pacific | | Time | Name | length | Rating | Notes |
| 1 | 8:00 AM | & | 8:00 PM | Million Eyes | 03:49 | 4 | |
---

Notes for the artist: This page will always be here under your name in "Featured Artists" You can always send us an updated Bio using 'CONTACT' on Menu at the top of page.