| | | | |
| --- | --- | --- | --- |
| | | SRI NASSU BOWE | |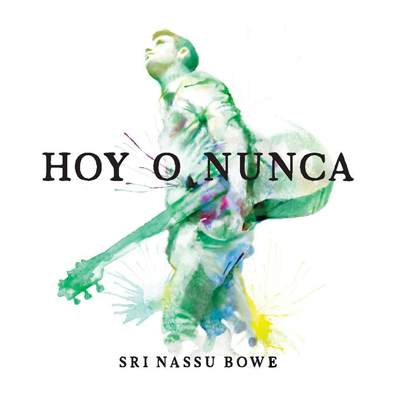 The Featrured Artist
of December 12, 2018


Sri Nassú, founder of Supremacía Terrenal, gathered stage experience touring all over Spain with bands like "El Paso del Trueno", "Ara Musa Honra", "Pedro Picasso"; nevertheless he developed his artistic growth within the mystery of the Amazonian jungle of Peru. His childhood was surrounded by the magic, we may learn from the immeasurable deepness of the jungle. Without the noise of television and internet, he was able to concentrate on his gift, in order to develop the impeccable technique, he's expressing today.
A son of a Luxembourgian father and a Peruvian mother, an internationally recognized healer, he's got influences from the western world and the Latino hemisphere, creating new and fresh musical expressions, always developing this artistic vein, this restlessness in blood, which leads artists to search beyond horizons to decipher the mystery of life; this restlessness you see reflected in the lyrics, he's injecting in his music, talking about the adventure of life, about dreams, love, the need to understand, about hope.
He's got a large experience on international stages, performing in Spain, Peru, Belgium, Germany, Luxembourg, Egypt, and feels comfortable in many genres.
Recently he released his brandnew EP "Hoy O Nunca", he was presenting in Barcelona and Madrid during venues at FNAC Triangle and FNAC Callao, Spain.

| | | | | | | | |
| --- | --- | --- | --- | --- | --- | --- | --- |
| # | Pacific | | Time | Name | length | Rating | Notes |
| 1 | 10:00 AM | & | 10:00 PM | HOY O NUNCA | 04:34 | 4 | New song |