Featured Artist
of January 28, 2019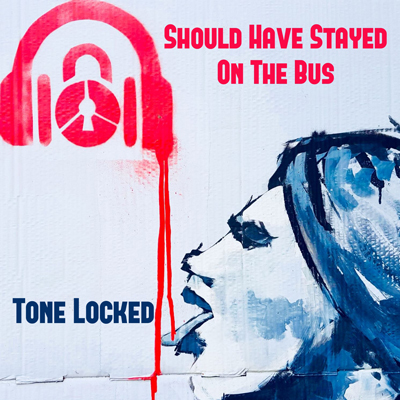 Dean Brady
. Guitar and Vocals

Simon Berry
. Bass

Darren Dale
. Drums
Formed as a house band for a recording studios one off showcase, Tone Locked have grown into a fun exciting live and studio band.
Playing Rock, Punk, Pop, Covers and Originals, in our own style.
We play songs we can have fun with, from many different genres and eras, making for a very entertaining show. This mix of styles can be heard in our original tracks, coming together to create the sound that is Tone Locked.
Gigging every weekend across the Midlands, catering our sound to play in any venue from cafés to rock venues, weddings to festivals. With150 gigs under our belt in the past 24 months it was decided to get some original tracks recorded.
Should Have Stayed On The Bus EP is out now on all music platforms, with CD's available at gigs. The videos for Cause I'm Paranoid and Taxi For The Band can be found on YouTube.
The EP can also be heard regularly on several radio stations, including Tameside Radio, Hermitage FM, EGH, Banks Radio Australia, Dr Johns Unsigned, GeeForce Scotland, Radio candy...
For people that like Green Day, The Buzzcocks, Jimmy Eat World, Dr Feelgood, Eddie and the Hotrods, or so some reviewers have recently said..
| | | | | | | | |
| --- | --- | --- | --- | --- | --- | --- | --- |
| # | Pacific | | Time | Name | length | Rating | Notes |
| 1 | 8:00 AM | & | 8:00 PM | Times No Friend | 04:00 | 4 | New song |
---

Notes for the artist: This page will always be here under your name in "Featured Artists" You can always send us an updated Bio using 'CONTACT' on Menu at the top of page.