Abi Mia
---
Featured Artist of February 4, 2021
with the song: Enough is Enough

Artist's Biography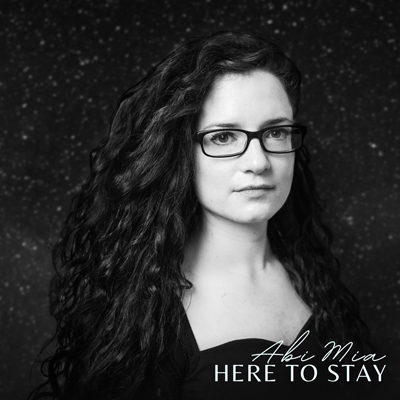 Abi Mia is a singer-songwriter from London and launched onto the independent music scene with debut single 'Fly Your Way' in October 2020.

Taking influence from powerful & soulful female artists such as Alicia Keys, Demi Lovato & Kelly Clarkson - Abi Mia has developed her unique songwriting and performance style. With Abi Mia, you'll find that she has a confident and powerful voice with elements of soul. She also performs with a live piano/keyboard at some of her shows, something which sets her apart from some artists within the genre. Abi Mia writes her original songs from the heart - always inspired by her experiences and things happening in the world. She also finds it essential to get that emotion across in her performance so she can connect with the audience, something that is reflected in her lyrics.

Abi Mia's debut single 'Fly Your Way' was written at a crossroads in her life when she chose to start doing what she felt was right for her, to play to her strengths, reach for her dreams and not worry about what other people may presume or

Her latest release 'Enough is Enough' is now released and is an anthem with a powerful global message. A wake-up call to get us out of our way to make a better world, something very relevant for the current worldwide situation. Abi's next single 'Here to Stay' is also hotly anticipated, with it's release date now confirmed as 12th February.


---
Notes for the artist
: This page will always be here under your name in "
Featured Artists"
You can al
ways send us an updated Bio using 'CONTACT' on Menu at the top of page.
---

© LonelyOakradio.com