---
We are going to play on Saturday May 25, 2019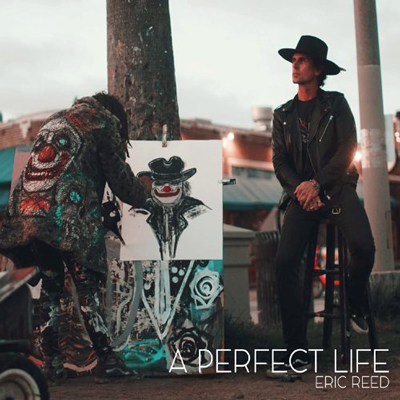 Artist: Eric Reed
Growing up in Bakers􀂦eld Ca to a family of artists I discovered music a young age. First learning cello then falling in love with the guitar I started writing my 􀂦rst songs at the age of 13. I moved to Los Angeles started my 􀂦rst rock band at 22 and played the club scene and festivals for years before going back to my roots and making the album (A Perfect Life). You will hear a blend of all my inluences growing up from Rock, Country and Americana. This album is 100% authentic and a true representation of who I am. All the music I write comes from the heart and soul. My goal is to move the people who listen to it.

About the Album: "A Perfect Life"
This album is a culmination of everything that made me who I am as a musician. A little country a little Rock and a little Americana. Truly authentic and honest representation of who I am as an artist.
---

P A S T S H O W S
---
We played this on Saturday, May 18, 2019

Artist: Jon Magnusson
This Is All It Takes EP

Jon Magnusson releases a groundbreaking EP in a unique online experience. -- Stockholm, Sweden, 30 April 2019
A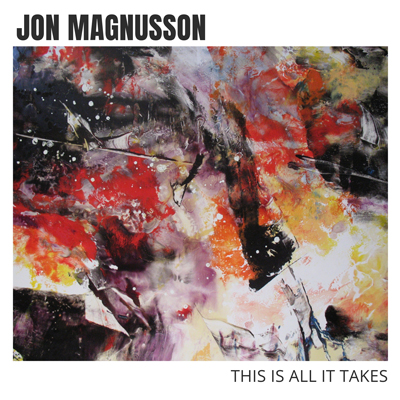 fter releasing three EP's within the realms of indie rock and folk, Jon Magnusson is breaking new grounds with his fourth EP "This Is All It Takes". With five instrumental tracks ranging from psychedelic and progressive rock to classic jazz and even a solo piano composition, Jon proves his urge to always try new things and his musical versatility.
And it isn't only the music itself that's groundbreaking but also the way of releasing it. Instead of going through a label and putting it on Spotify, iTunes or other streaming platforms, Jon has created a whole online experience. In direct connection with Jon himself, the listener will get sent all songs for free together with exclusive videos and behind-the-scenes material.
This way of releasing music through an interactive journey, where the direct connection between the artist and the listener is in focus, will hopefully serve as an example for artist of all kinds.
People can sign up to get the EP for free via Jon's website http://go.jonmagnusson.se/experience and the first song will be released 20th of May with the others being released the following four days.
For more information, interviews or any other inquiries please get in touch directly with Jon Magnusson directly via e-mail info@jonmagnusson.se, Messenger http://m.me/jon.magnusson3 or via phone +46703018941.
To find out more: Homepage: http://www.jonmagnusson.se

---
We played this ALBUM on Saturday, May 11,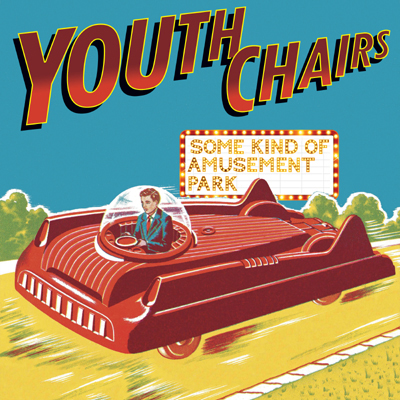 Youth Chairs with the album: Some Kind Of Amusement Park
Youth Chairs' music mines many motherlodes, from British Invasion to west-coast pop to psychedelia to glam to punk to post, without sounding exactly like any of them. Amazing double female vocals mix with guitar/bass/drums, as well as the occasional keyboard, French horn, violin, harpsichord, tympani and you-name-it. Fast, slow, hard, soft – variety rules; but it's all inimitably Youth Chairs.
The band originally existed a long time ago in Los Angeles, performing and recording in near anonymity. When the members reconvened (after losing touch for many years) to discuss releasing some old demos, everyone got along so well that they decided to make some new music together. And that's exactly what they've done, recording eight new songs (so far). The new recordings feature the group's two vocalists (who originally served separate stints in the 'Chairs way back when) harmonizing together – fabulously - for the first time.

---
We played this ALBUM on Suturday, May the 4, 2018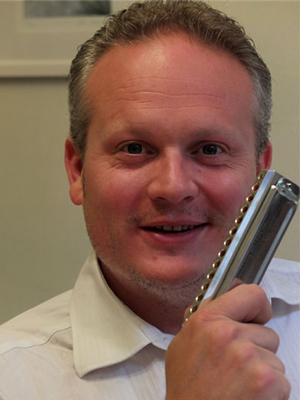 Mat Walklate
My name is Mat Walklate. I'm a professional musician and music teacher and this website will provide details of the many bands and musical ventures with which I am involved.
My main instrument is the harmonica. I play diatonic, chromatic and tremolo in all styles of music, but predominantly Blues and Irish traditional music.
I sing and play harp in a blues duo with Sicilian guitarist Paolo Fuschi www.walklateandfuschi.com and I play harp with Tom Attah & The Bad Man Clan In Irish traditional / Bluegrass band The House Devils I sing and play harmonica, flute & uilleann pipes www.thehousedevils.co.uk
I play harmonica and flute in the band Rosenblume. I teach harmonica privately, including via Skype and I have recently filmed two harmonica courses, available online Here www.matwalklate.co.uk
Click here to visit artist's page

Album Sea Of Blues (2018)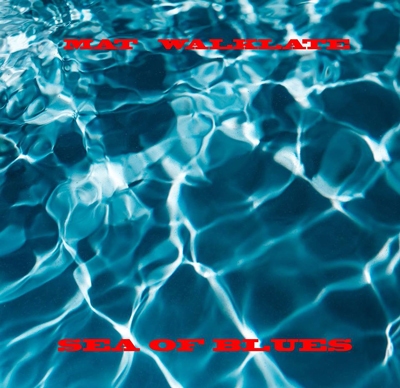 1. Could Have Been
2. Playing With Myself Boogie
3. The Sun Never Shines
4. So Deep In Trouble
5. Exactly What You Need
6. Swimming Pool
7. Modest Man
8. Rivers Of Jordan
9. Out Of The Sun
10. Answer Your Phone
11. Dubbed And Burning