---
AirCrash Detectives
---
Full Album show of June 1, 2019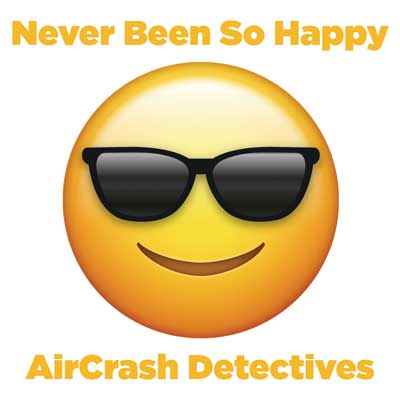 Special guest Steve Nieve

1. Never Been So Happy (04:49)
2. The Simple Truths (03:26)
3. Yo Yo (04:16)
4. You Get Out What You Put In (04:05)
5. No Tears For The Clown (04:41)



---
Featured Artist of October 30, 2018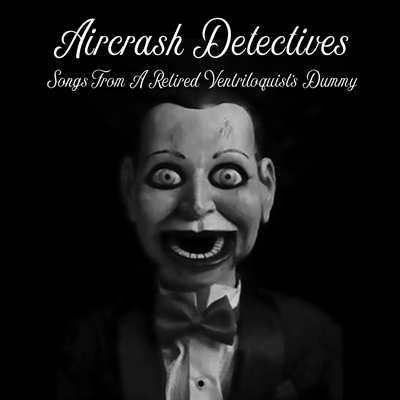 with the song: Be The One

AirCrash Detectives Bio (10 Jan 2018)
Formed in 2013 AirCrash Detectives are Raleigh based 4-piece indie band. They are currently working on their 5th Studio Album, 'Songs From A Retired Ventriloquist's Dummy' scheduled for release 04.01.2019.
The new single 'Be The One' will be available 11.01.2018
The band's energetic live set has been well received in recent years and they are looking forward to an interesting 2019. Comparisons have been made to a mixture of The Clash, Rascal Flats and Cold Play.
Steve Nieve from Elvis Costello and The Imposters has been a frequent guest on the studio albums and he has been known to show up for the odd live show.
The band's lead singer Bob Boyle is also scheduled to publish his first book The Last Spaceship to Heaven in January 2019 based on the song The Last Spaceship To Heaven which usually closes the show.
---
Full Album show of August 3, 2018

Thar She Blows EP (2018)
Thar She Blows (03:04)
Fly On The Wall (04:21)
Zeros and Ones (03:22)
Half the Man I Used To Be (05:00)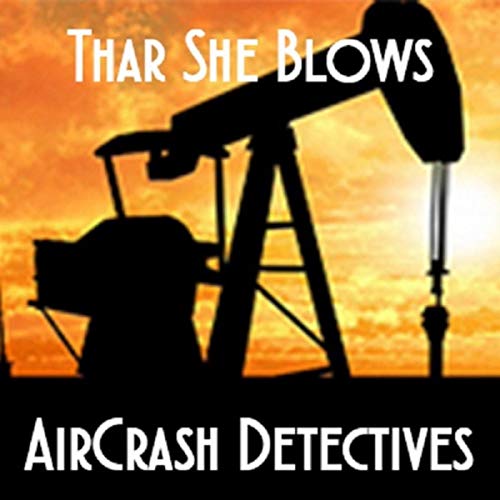 4 New Songs on the Empty Graves EP as we develop our sound. Following up on Walking The Plank ACD release their 5th studio effort. Exciting times and live shows coming in January. Stay tuned and let us know what you think, tracks out now spotify, itunes and tasteful digital sights.
The eagerly awaited third album '"Thoughts From The Drunken Vaults" by AirCrash Detectives launched in 2016, followed by their 2017 album "Walking the Plank." Following on from their first and second albums 'Looking For A Safe Place to Land' in 2014 and 'Shock Therapy' 2015 singer and writer Bob Boyle has finally found his groove playing alongside guitarist and band leader and co-producer Chad Lister.
After a stunning live debut in August 2015 the band have developed and honed their showmanship and are now ready for prime time. If you think about all your favorite parts of an indie, country and rock band, they have been seamlessly meshed together, into a thoroughly entertaining and provocative live show.
Hailing from Raleigh, North Carolina AirCrash Detectives had a chance meeting with producer and engineer Dick Hodgin in 2014 and alongside Chad Lister they have developed the sound that is now instantly recognizable. The new single 5 Giants is receiving rave reviews and looks certain to make the band a household name. 'Thoughts From The Drunken Vaults' is as close to delightful body of work as you can get claims lead singer Bob Boyle.
After hearing the final cuts, he was enthused at the depth and variety of thought provoking topics that were explored, along with the overall quality of the songs and musicianship displayed by Lister, Egan, Barger and special guest Steve Nieve. The texture and layers will surely delight the most critical listener! The under effected production lets the songs breathe with ease.
He reminds us to enjoy the journey as most of us never get to where we are going.
Thar She Blows EP (2018)
Recorded live in Raleigh NC in the spring of 2018. We have captured the energy of the band and it is reflected in this batch of songs. We are gaining on it. We love the diversity of the music and the edgy themes that color the landscape. We hope you continue to enjoy our efforts.




---

© LonelyOakradio.com