Jimikik
---
Featured Artist of Dec 9, 2022
with the Album : Hemisphers


Artist's Biography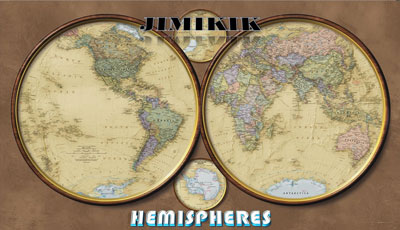 Jimikik is brand new! Unique in its sound fusing metal, jazz, blues and classic rock. Out of Gettysburg, PA but combining the works of great artists from around the world, Jimikik's debut album creates a one of a kind sound. Hemispheres.

About the Album

This album was conceived over 2 years ago. Combining the work of composers and musicians from around the world, Hemispheres reflects the music from artists in Israel, Brazil, Great Britain and across the United States. Recorded and released in 2022.
Rock, jazz, blues, pop - all combine to form a one of kind sound by Jimikik!



---
Notes for the artist
: This page will always be here under your name in "
Featured Artists"
You can al
ways send us an updated Bio using 'CONTACT' on Menu at the top of page.
---