---
Featured Artist of August 10, 2022
with the song: Circles and Seasons

Artist's Biography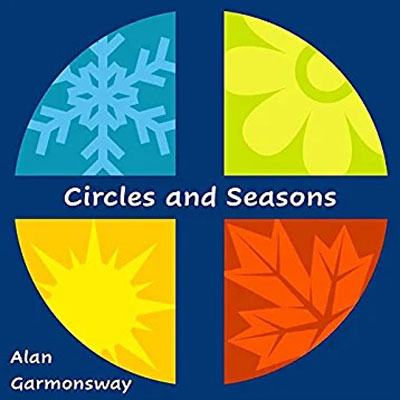 Alan is a songwriter and recording artist based in the UK. He writes, plays and records all his own songs, many of which have had substantialradio plays. He has played in both folk and rock bands, and enjoys the challenges of creating new songs, recording and producing them, and then getting them out to the World!


About the Album:

Alan's new album is called Circles and Seasons, combining the sounds of acoustic and electric guitars, keyboards, bass, percussion and vocals into eight original songs. The song topics were inspired by monthly themes suggested by members of a virtual songwriting circle that Alan frequents. Quite a few of them ended up about the various seasons in which they were written - hence the title of the album!





---
Featured Artist of December 9, 2020
with the song: Angel from Paradise

Artist's Biography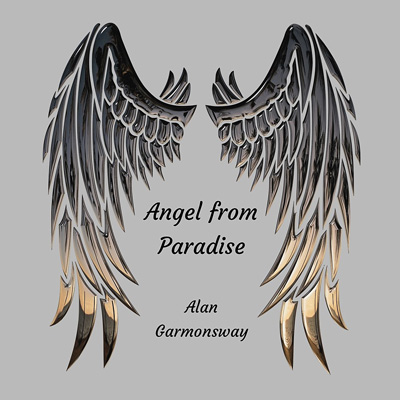 Music runs in the Alan's family's blood so from an early age he was playing piano and learning music theory - the guy at school who could listen to anyone's album of the day and pick out the chords for them to play! He's played in both rock and acoustic bands, mainly keyboards but also 12 string guitar, supported some top bands and also played blues at some top clubs in Chicago, Vancouver and other places.

When the bands ran their course, he worked solo and then focused more on writing and recording, which is where he's at nowadays. He's inspired to make music because you can make a statement or observation through songwriting and music, then get it out there to the whole World.

Angel from Paradise captures that first moment of seeing or meeting someone special and you just know your life is going to get better. I'm sure pretty much everyone has experienced that at some time or another, so it celebrates that moment. For some it's their first encounter with someone that has led to a long-term relationship. For others it may be the person who saved them from a really bad situation. Alan just wanted to reflect this one moment in a song that we could all relate with and cherish.


---
Full Album show of April 24, 2020
Album: Singles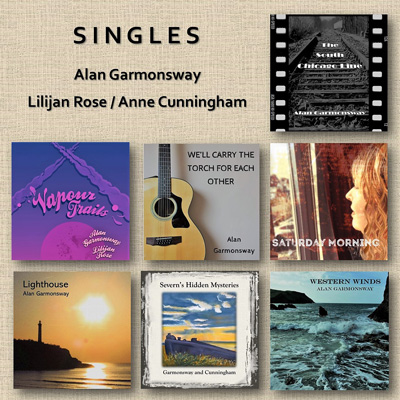 Alan is a songwriter and musician from the UK. He writes and records, often solo, and sometimes collaborates with other vocalists and musicians. Alan plays a combination of piano, keyboards, acoustic and electric guitars, bass and drums on his tracks and often vocals as well. He has a range of songs played on Lonely Oak Radio and creates a wide range of music, probably best described as acoustic based rock.

About the Album:
Over the past year I've been writing and recording a number of singles, both solo and also collaborating with vocalists, and it's great to share them with you. They have been written and recorded in 2019 and 2020, except for the rst track which is a bit earlier but recently remastered and they cover the genre of acoustic based rock. The South Chicago Line is a song tracing the demise of steam trains (and their workforce) as diesel trains took over in the 1930s. Vapour Trails is my rst collaboration with vocalist Lilijan Rose, and was written about all those people in the sky at any one time; well, before the current viral crisis anyway. We'll Carry the Torch for Each Other continues that theme and was written only a couple of weeks back and recorded in my improvised isolation studio (ie Bedroom 2). It's just in response to the enforced isolation musicians are feeling alone right now. Saturday Morning is an older song, but really tted Lilijan's voice, so that is now our second single on release. She brought a new freshness to the whole feel of the song. Lighthouse I wrote and recorded after a trip to Biarritz seeing their incredible structure warning the ships. It made me think about who are the lighthouses I depend on in my family. Severn's Hidden Mysteries is a follow-up single to the Ridgeway album, with Anne Cunningham featuring on vocals. She inspired the song with her photographs of her walks along the River Severn, and the stories in particular of a tragic barge collision long ago. The barge wrecks are still there for all to see as a warning. Finally, Western Winds is a song inspired by the storms in the UK in January, and where the winds maybe taking us in the future.
All these are available on download and streaming sites. They cover some of my different approaches to songwriting and where I am right now. I hope you like them, and thanks for listening.


---