xxxxxxxxxxxxxxxxxx
---
Featured Artist of Oct 21, 2020
with the song: Girlfriend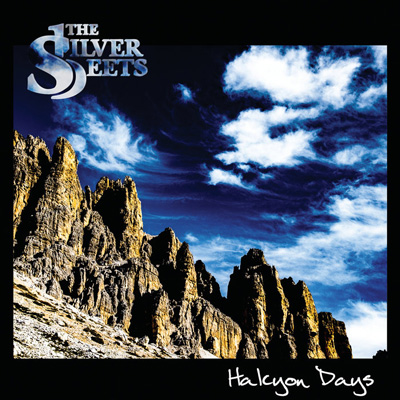 Artist's Biography
Formed in 2014, The Silverbeets hail from Hobart, Tasmania. The band craft an idiosyncratic sound that borrows from many luminary rock acts yet retain their own non formulaic distinct style.
The Silverbeets are a band that write songs that have universally recognised themes of love, hate, fear, addiction, as well as environmental and political based content. Enjoy or move along it's your choice.

Halcyon Days - Release Date Friday 13th November 2020 Stay Tuned was release by Australian act, The Silverbeets, in June of 2018 and was their first full length album. Prepare yourself to be taken on a journey. From the opening soundscape 'All Cool People' through to the last dying guitar notes of 'Sunshine in a Glass of White Wine', Stay Tuned evokes memories of a bygone era when radio was the shrine to which the avid listener came to worship. This is a nostalgic look backwards at how albums were once crafted as an entire piece to be cherished in one sitting like an 11 course meal, slowly savoured and fondly remembered after many years.


---
Notes for the artist
: This page will always be here under your name in "
Featured Artists"
You can al
ways send us an updated Bio using 'CONTACT' on Menu at the top of page.
---

© LonelyOakradio.com