Paul R Marcano
---
Featured Artist of May 4, 2021
with the song: Peace for the Puzzle


Artist's Biography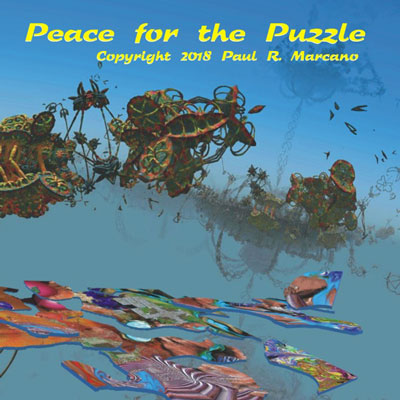 Each decade since I began recording has been pretty productive, I love creating new music. I remember that I was often motivated to create new music purely for the purpose of having some music perfectly tailored to listen to while pursuing my visual art in paintings and airbrush work. This was something I did right up until I fell into computers in 1984 with my first Atari drawing tablet! The '80s were particularly productive musically as I found new inspiration through electronic art and the evolving technology of home recording and music sampling along with easier access to symphonic sounds and synthesizer fx. It was quite an exciting leap from my mono, reel-to-reel sound-on-sound recordings of the 70's to the TEAC 144, 4 track cassette in the 80s, then to Optical Disk Recording in the 90s and now to pure digital desktop recording today.

My influences were listening to artists like Alan Parson's and George Martin's work with the Beatles which taught me so much about recording production and layering... often falling into that 'spectre' of creating a wall of sound. However, I do have a preference for multi-layers of sound anyway and panning stereo into the mix for those who enjoy listening with headphones. In fact a similar layering and an attempt to reveal other dimensions shows in my visual artwork as well! I rarely am found unplugged but I still use the acoustic guitar to write and it is almost always included on a track or two in my final recordings.


---
Notes for the artist
: This page will always be here under your name in "
Featured Artists"
You can al
ways send us an updated Bio using 'CONTACT' on Menu at the top of page.
---

© LonelyOakradio.com