Tim St.Clair
---
Featured Artist of July 17, 2022
with the : Running


Artist's Biography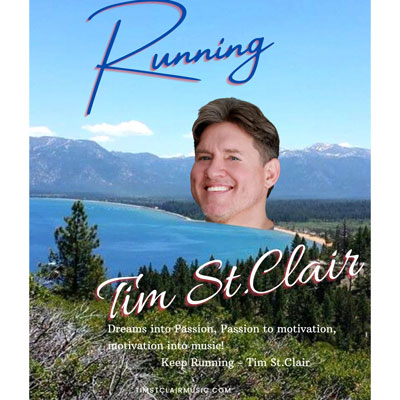 SINGER/ SONG WRITER
Tim StClair - is an American Original Singer/ Songwriter that performs in the - Denton/ Dallas/ Fort Worth -Texas areas. This is his local area.

The music he creates and performs has been enjoyed in more than 42 different countries around the world. He makes no attempts to recreate others and his songs also reflect their own identity in being one of a kind.

All the songs are developed from his personal life, and ideas with his added touch of spirituality.

This music is created to be relatable to the masses. You can feel the raw emotions, feelings, and passion he is expressing in each song. .

It is highly recommended that you Listen, Share, Download and Add this music to your personal favorite streaming playlist.
Thank You!!!!


About the Album

I'm really excited to be introducing my New Album "Running"

All the songs – as with all my music I have a personal connection.

After writing these songs and creating my own feel and melody, I passed them off to Ben Miller.

Ben is from Nashville, Tn – he is a musical phenomenon, fantastic producer, and great person.

With the sounds he created and placed with my vocal tracks, he was able to add the energy that brings the songs to life.

Now...I would like to share to the world!

Tim St.Clair is an Independent Singer/ songwriter that holds all copywrites and ownership to his music.



---
Notes for the artist
: This page will always be here under your name in "
Featured Artists"
You can al
ways send us an updated Bio using 'CONTACT' on Menu at the top of page.
---